Firefighters Burn Fund donation brings campaign to $12 million
Jun 30 2012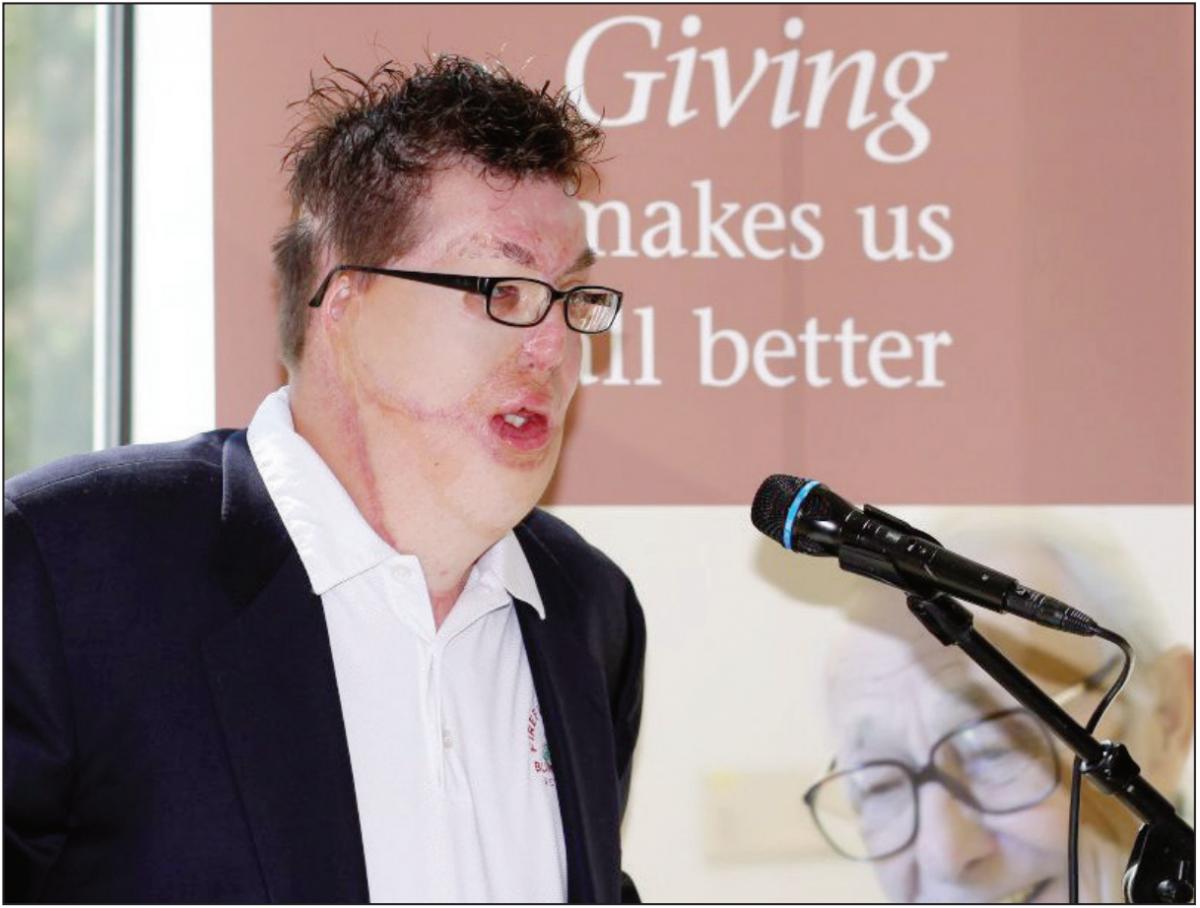 John Westhaver speaks Friday about the care he received at Royal Jubilee Hospital while recovering from burns to most of his body.
Photograph by:
Bruce Stotesbury, Times Colonist , Times Colonist
The Victoria Hospitals Foundation unveiled $346,865 in funding for the burn unit at Royal Jubilee Hospital on Friday.
The donation, made by the Firefighters Burn Fund of Victoria, was announced in the sun filled atrium of the hospital's Patient Care Centre, which houses the burn and complex wound unit on the seventh floor.
The foundation's Building Care Together campaign was launched to help outfit the centre with the latest in medical equipment.
Campaign co-chairman Ted Hughes noted that the gift brings the $25-million fundraising drive to $12.2-million. Friday's news followed a March event to mark a $125,000 donation to the centre's cancer unit by CIBC.
"We're very fortunate to have the support of our community as we work toward our goal to equip this innovative facility with the best available medical technology," Hughes said.
He said the Burn Fund has donated more than $2.5 million to support burn care since 1983.
"That's 30 years of giving, and extraordinary leadership and commitment."
John Westhaver, 37, told the gathering about a 1994 car crash that killed three of his friends and left him with burns over 75 per cent of his body.
"I woke up in hospital a month after that happened, and I can tell you the [following] months were, without a doubt, the most difficult of my life," he said. "The care I received later at the Royal Jubilee Hospital was excellent, and I healed well."
Westhaver said the specialized equipment will make a huge difference. "It means when patients are healing, they can stay close to their families and not have to travel to Vancouver," he said.
"I'm very grateful for the support I had as a burn patient, and thrilled to know that those patients who are being treated today will experience faster healing times with this new technology."
Dr. Chris Taylor, division head for plastic and reconstructive surgery in the Vancouver Island Health Authority, said advances in technology have improved care for burn patients.
"The injuries burn patients suffer from are some of the most challenging and painful to treat, and often require a prolonged hospitalization," he said.
Taylor said one of the new technologies allows for the more precise removal of damaged tissue in the operating room - leaving more of a patient's healthy skin behind - and speeds recovery.
jwbell@timescolonist.com
We thought you might also be interested in..