Previously-secret $300 million IBM contract released by reluctant province
Jul 04 2012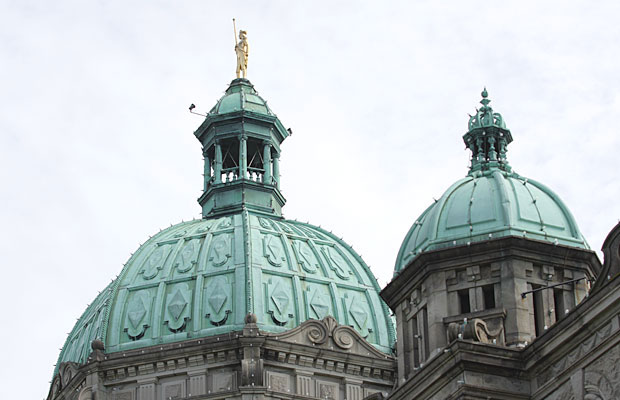 The provincial government says it will not appeal a court order to release its contract with IBM
Photograph by:
Victoria Times Colonist , File
B.C.'s $300 million computer services contract with IBM - PDF download from provincial government website

A previously secret multimillion-dollar contract between the provincial government and computer giant IBM was released in full to the public on Tuesday.

The province backed down in an eight-year legal fight to keep parts of the contract from public view, saying it would not appeal a B.C. Supreme Court ruling last month that forced it to release all the information.

"We just decided to accept the court's decision," said Labour, Citizens' Services and Open Government Minister Margaret MacDiarmid.

"At this point, it's gone on for quite some time, so what we've decided to do is release this information."

The B.C. Freedom of Information and Privacy Association, which picked up the fight for a copy of the contract in 2004, will be given the document in full.

It was also posted on the chief information officer's government website late Tuesday.

"That's great news," said Vincent Gogolek, the Freedom of Information and Privacy Association's executive director.

Gogolek, whose watchdog group monitors freedom of information and privacy issues, said he hopes the decision signals an "attitude adjustment" by the government to routinely post all future contracts online rather than force people to file freedom of information requests.

The province signed a $300-million contract with IBM in 2004. The deal put IBM in charge of computer help-desk support and workplace technology for much of the civil service.

Over the years, the government had released some of the 535-page contract — by its own estimation around 90 per cent — but withheld other pages due to what it called a security risk relating to computer network server details.

B.C.'s privacy commissioner ruled the government hadn't made a good enough case to justify its security excuse and ordered the full contract be released. Instead, the government took the commissioner's office to court, and lost.

MacDiarmid said Tuesday that her ministry still had security concerns, but took "additional precautions" in advance of the contract's release.

Of 78 computer network servers identified in the contract, only 34 are still in use and 32 of those can't be accessed from outside government, MacDiarmid said. The remaining two servers had security precautions increased, she said.

"We've done the best we can, we do believe there's still a small risk," she said.

The eight-year dispute has cost taxpayers at least $230,000 in legal fees.

That includes more than $124,000 for government (not counting in-house lawyers) and about $105,000 for the privacy commissioner to fight the government in court.

rshaw@timescolonist.com

We thought you might also be interested in..
Notice
: Undefined index: event in
/home/viccity/public_html/v2/content.php
on line
67