Irked Esquimalt councillor walks out on private meeting
Jul 05 2012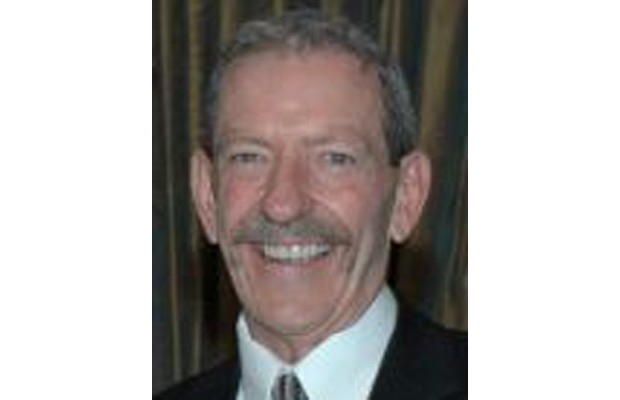 Esquimalt Coun. Dave Hodgins: "We should be talking to our public."
Photograph by:
Handout
An Esquimalt councillor walked out of a council meeting Wednesday night in protest of council's decision to discuss the town's policing future in private.
Esquimalt will seek legal advice on whether the solicitor general has jurisdiction to force them to stay with Victoria police, the Township announced this morning.
In a news release, Esquimalt council said it will seek "legal advice regarding jurisdiction under the Community Charter and the Police Act in the provision of policing services in the community."
The township will also add the mediator's report to this Monday's council agenda so it can be subject to public discussion.
Esquimalt also gave the go-ahead for Victoria police and the RCMP to release their proposals. However, there was no mention of whether Esquimalt will release the Police and Law Enforcement Advisory Panel report which recommended the community of 17,000 contract out with the RCMP.
The news release follows a tense in-camera special meeting last night in which one councillor walked out in protest of the community's policing future being discussed in secret.
Councillor Dave Hodgins was the sole member to vote against going in camera and an hour into the meeting, walked out.

"I strongly believe we should be talking to our public, letting them know as much as we can and not continue in camera sessions," Hodgins said after he left the meeting. "I need to sleep at night and I need to know that the ethics I espouse, that I'm living up to those."

The special council meeting was the first chance Esquimalt council had to discuss the mediator's report released last week which rejected Esquimalt's bid to hire the RCMP for policing, replacing the Victoria Police Department.

B.C. Solicitor General Shirley Bond endorsed the report, which makes 43 recommendations on how Esquimalt and Victoria can improve their rocky relationship.

"As an elected official, responsible to the public we should be having a public conversation about where we're at," Hodgins said. "The mediator's report is public."

Two members of the public were forced to leave the meeting when it went in camera. Terry Prentice, an Esquimalt resident since 1960 and a former councillor, disagreed with the decision.

"They really shouldn't be going in camera. The material they have to talk about, there's no reason it should be withheld from the public."

Prentice is not happy the mediator overruled Esquimalt's decision to contract with the RCMP and said the township should get a legal opinion on whether it has to follow the recommendations.

Esquimalt council did pass a rise and report motion, which means they can make public the decision made behind closed doors.

Mayor Barb Desjardins said it was necessary for council to go in camera, because they were dealing with "land, legal or labour" issues.

"There are often things council has to have a frank discussion about without having it misconstrued in ways that could be harmful to the municipality."

Desjardins said her council has tried to be as open as possible during the policing process and encourages citizens to have their say at Monday's council meeting.

Esquimalt has yet to release the Police and Law Enforcement Advisory Panel's report, which recommended switching to the Mounties, as well as proposals submitted by Victoria police and the RCMP. It's unclear if that's one of the issues council was discussing Wednesday night.

Hodgins has long called for the release of that information so Esquimalt citizens can understand why council supported the RCMP bid.

"I would hope all that information is released as soon as possible, following proper protocols," Hodgins said.

kderosa@timescolonist.com

We thought you might also be interested in..
Notice
: Undefined index: event in
/home/viccity/public_html/v2/content.php
on line
67