Food on the streets: A taste for variety on wheels
Jul 07 2012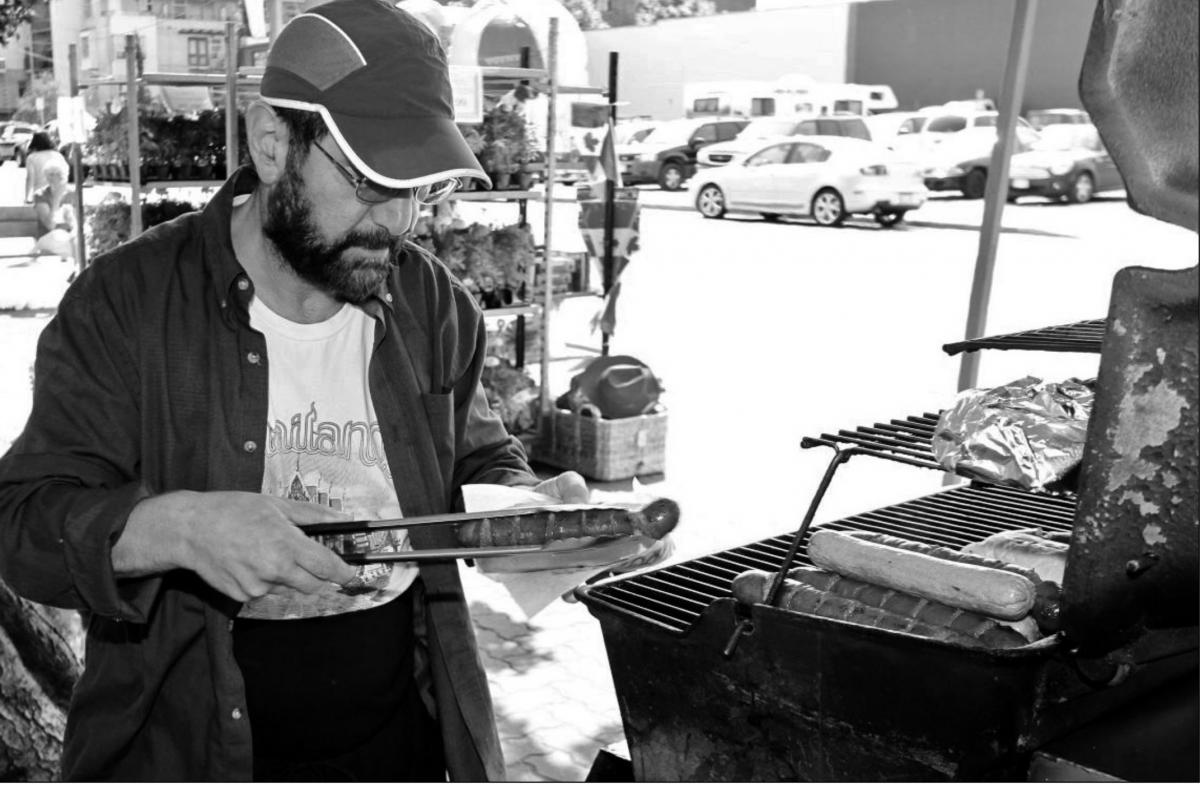 David Esbati serves up a hot dog from his Mr. Tube Steak food cart at the corner of Store and Chatham streets.
Photograph by:
Bruce Stotesbury, Times Colonist , Times Colonist
After close to 17 years selling hot dogs and smokies at the corner of Store and Chatham streets, David Esbati hasn't lost his zest for the life of a street vendor.
And news that Victoria councillors Lisa Helps and Marianne Alto are touting a plan to bring more food carts to public venues is fine with him, he said.
"I love my job," he said of his Mr. Tube Steak operation, which is one of a number of carts around the city operating on private property.
At present, there are only a handful of food carts on public land that have been there long enough to be grandfathered in by the city, which has otherwise prohibited the carts in public areas. The rest, like Esbati's, are in place through arrangements with private landowners.
Esbati looks to be at his long-held location for some time to come. Just being outside, rain or shine, makes him happy, he said.
Customer Dan Veelbehr, one of the first of the Friday lunch crowd, said it's hard to beat the convenience of Esbati's location across the road from Capital Iron.
"It's got everything around here, and they make good tube steaks."
Veelbehr said more carts would be a good thing, and would put Victoria in line with other cities.
"I'm an ex-sailor," he said. "I've been around the world, and the food carts you see are great. I'm surprised they haven't really done it a lot more here."
Carts could be put on the edge of Beacon Hill Park and many other sites, Veelbehr said.
Jack Cooper, another satisfied hot dog customer, said he drops by from time to time and likes the idea of more food choices on city streets.
"The carts are nice and easy to get to, a quick lunch," he said.
At the Inner Harbour, one of the more noticeable food carts is Gord Phare's lemonshaped lemonade stand.
"People like the lemon," he said, smiling. "They've taken pictures of it from all over the world. Everybody stops, takes pictures, hugs it."
Adding to the number of vendors around the city would be a good thing, Phare said.
"I think it's great. It expands people's enjoyment of the city, as far as I'm concerned. It's great to walk around and get something like an ice cream or a waffle."
He pointed to the downtown street market in Ottawa as something Victoria could look at.
"It goes all night, there's all kinds of vendors down there. Every night's a party."
jwbell@timescolonist.com
We thought you might also be interested in..
Notice
: Undefined index: event in
/home/viccity/public_html/v2/content.php
on line
67