Airport-worker negotiations break off
Jul 08 2012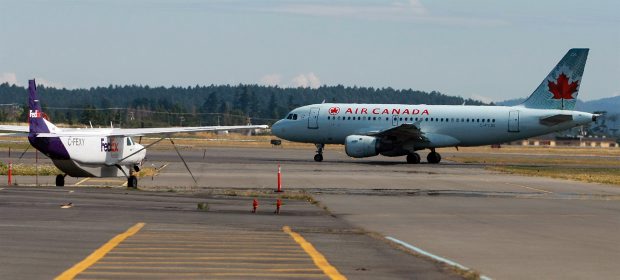 An Air Canada plane at Victoria International Airport.
Photograph by:
Adrian Lam , timescolonist.com (July 2012)
Negotiations have broken off between the Victoria Airport Authority and workers represented by the Public Service Alliance of Canada.
Nearly 30 PSAC members work at the airport in areas such as emergency response, runway maintenance, administrative service and computer systems.
A union spokesman said a federal conciliation officer is being sought in an effort to reach a negotiated settlement.
The union and the airport authority have been meeting since April.
We thought you might also be interested in..