City manager's contract renewed quickly
Jul 14 2012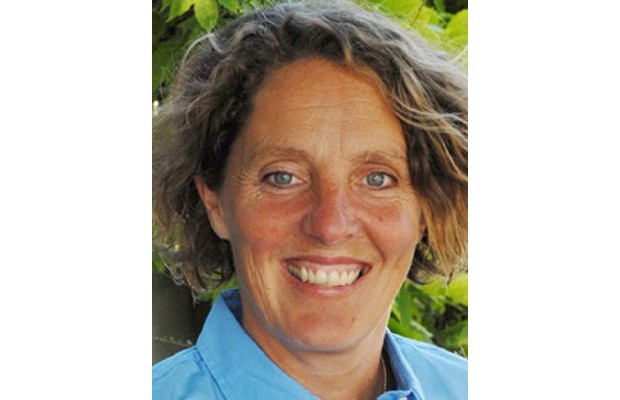 Coun. Shellie Gudgeon says the council missed an opportunity to take charge.
Photograph by:
Handout
In the midst of public outcry over high rates of city executive compensation, Victoria councillors voted last month to extend city manager Gail Stephens' contract without even having a copy of it in the room.
Victoria councillors made the decision to extend the contract of their top bureaucrat - who, according to public records, received $231,452 plus $9,335 in expenses in 2011 - over the course of two closed-door sessions on June 18 and 28.
There were no changes made to the contract other than to extend it three years from its expiry in 2014 to 2017, Mayor Dean Fortin said.
Two councillors, Ben Isitt and Shellie Gudgeon, voted against the extension, arguing that they should have had an opportunity to review the document they were being asked to endorse.
"We said it would be prudent to hold off holding the vote; that we shouldn't decide the matter until we had seen it," Isitt said Friday. "Unfortunately, a majority of councillors - seven council members - felt they were satisfied proceeding with the renewal without seeing the contract."
Gudgeon, who initially voted in favour of extending the contract, changed her vote at the second meeting, which was held after the salaries of some senior staff members were reported in the media.
Gudgeon said she voted against extending Stephens' contract because she felt her decision was being rushed.
"I'm making my decisions for the residents, and therefore it needs to be an informed decision. I didn't feel I had the information at hand to make that decision that quickly," she said, adding that she was supportive of Stephens and the work that she does.
"It's not about her performance. It's about the missed opportunity for council to take charge."
Isitt, too, said the decision not to open up the contract was a lost opportunity.
"I think this was the time to do it. We could have let the two remaining years run out," he said. "At this point, if we sought to renew her contract, we could say the existing contract is simply too costly in light of the current fiscal situation, but we're happy to negotiate a new agreement to keep you on."
The extension comes as councillors are struggling to slash $6 million off city operating expenses over the next three years to meet a council resolution to keep future property tax increases to 3.25 per cent.
Asked if there was a copy of the contract for councillors to review before making a decision, Fortin would not answer, saying it would be "inappropriate for me to be commenting on the discussion that went on in camera."
He said the salary and benefits paid to the city manager are a matter of public record.
"They were all generally confirmed and none of the terms other than the extension changed whatsoever," Fortin said.
Other councillors contacted said they were satisfied with the information they were provided.
Coun. Lisa Helps said the contract extension was the right decision "both despite and because of the very challenging financial situation the city is in."
Helps said there still would be a review of the compensation strategy of all exempt staff, whose pay is tied to increases given to unionized staff.
"That does not have anything to do with Gail's contract. The contract doesn't include the yearly increases," Helps said.
Helps said while she had not read the contract, she was aware of its "general terms."
Fortin said the city has made significant progress on its vision and goals over the course of Stephens' watch and that he was pleased with the extension.
"Stability is really important to an organization," he said.
Stephens has been city manager since July 2009. bcleverley@timescolonist.com
We thought you might also be interested in..