Fresh eyes sought on Victoria cost-cutting
Jul 18 2012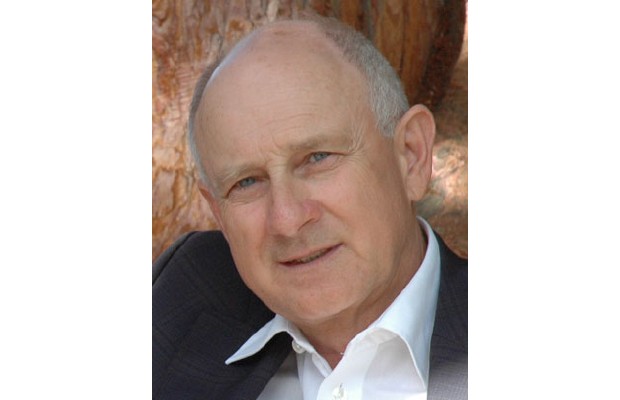 Management consultant Paul Brown says the city is top heavy.
Photograph by:
Handout
Victoria is looking for a consultant to help it cut costs.
The city, whose senior management rank among the highest paid municipal government officials in the region, is looking to hire a consultant for between $50,000 and $75,000 to provide "an independent assessment of the city's core services and organizational structure."
Mayor Dean Fortin said it makes sense to go outside for the report rather than have staff tackle it.
"This is one where probably it's best to have outside fresh eyes taking a look at it," Fortin said.
The request for proposals was authorized at an in-camera meeting of council on June 28 - the same meeting at which councillors decided to extend city manager Gail Stephen's contract by three years.
Fortin said the decision was made in camera because of the potential impact on employee relations.
"We wanted the opportunity to communicate with staff before it went public," he said.
Coun. Ben Isitt voted against issuing the request for proposals, saying he thought it focused too heavily on achieving savings through service cuts and not enough on reining in other costs.
"I think the low-hanging fruit would be the contracted services," Isitt said.
According to the request for proposals posted on the city's website, the review will assess the level, delivery and costeffectiveness of services that are provided, including those that are contracted out.
The request also notes that council has set the annual property tax increase at 3.25 per cent for the next three years, which will require $4.3 million to be cut from the city's operating budget. Labour costs account for about half the operating budget, it says.
The request for proposals sets a six-month deadline from hire for completion of the work. The consultant will report to a management committee made up of the city manager, director of human resources and general manager operations.
"Out of all of the high priced managers that they have, why do they keep hiring consultants?" asked John Burrows, president of CUPE local 50, which represents unionized city workers.
Burrows said council's resolve to limit future tax increases to 3.25 per cent was "ill-advised" and said the service review is an exercise "that can only be designed for us to end up in a fight over the contracting out of services."
Management consultant and former mayoral candidate Paul Brown, who has conducted his own analysis of city operations said his review shows that the city is top heavy.
Ideally, he said, administration costs of any organization should run about 10 per cent total costs. He conservatively estimates the city's administrative costs are closer to 13.9 per cent.
"I think, before they look at cutting city services, they should look at cutting administrative costs," Brown said.
bcleverley@timescolonist.com
We thought you might also be interested in..
Notice
: Undefined index: event in
/home/viccity/public_html/v2/content.php
on line
67