Court dismisses appeal of officer in prisoner assault
Jul 25 2012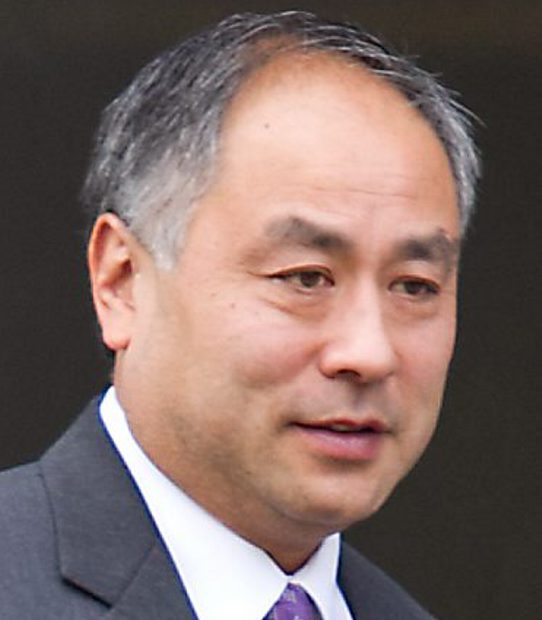 George Chong said some evidence hadn't been properly considered.
Photograph by:
Darren Stone , timescolonist.com (July 2012)
Retired Victoria police sergeant George Chong has lost an appeal of his conviction for assaulting a prisoner in police cells.
Associate Chief Justice Austin Cullen last week dismissed Chong's appeal, which was based on a submission that the trial judge hadn't properly considered some evidence.
Chong was convicted in November 2011 of assaulting Frank Blair, a 35 year old with a long record of violence, while trying to fingerprint him in police cells.
Victoria provincial court Judge Herb Weitzel found that Chong used unreasonable force when he used a vascular neck restraint on Blair, who fell to the ground and required stitches.
Chong received a suspended sentence and 12 months of probation. He was also disciplined under the Police Act and suspended without pay for five days for failing to care for the injured Blair.
Blair had been arrested Jan. 15, 2010, while working at a nightclub. He was on bail, but had successfully applied to have his curfew lifted - a change that was not in the police information system. He was forced to leave work and spend the night in jail.
When police tried to fingerprint Blair later that morning, he was agitated and resisted. He pulled his hand away, claiming that the guard was hurting him.
Chong applied a vascular neck restraint. Blair became unconscious, slipped out of Chong's grasp and hit his head on the ground, cutting his mouth. He received 15 stitches.
Weitzel rejected Chong's evidence that he believed he had to defend himself from an impending assault, and concluded that he used unreasonable force.
Chong's motivation in using the hold was to "simply complete the fingerprint process," Weitzel found. He noted Chong and a jail guard tried to continue fingerprinting Blair even after he was injured.
During the appeal, Chong's lawyer, Richard Peck, argued that Weitzel had failed to give proper weight to all of the evidence from Vancouver Sgt. Clive Milligan, an expert in use-of-force tactics.
During the trial, Milligan testified that Chong did not need to use a vascular neck restraint because other options, such as handcuffing Blair, were available.
Milligan also reviewed videos of the incident and testified he did not see Blair give any cues that he was about to strike the officer.
However, Peck said, Weitzel failed to take into account Milligan's evidence that police cell videos of the incident were limited because they do not refresh as quickly as the human eye. The videos have no audio and do not show emotion, and they did not pick up on subtle preassault cues given by Blair, the lawyer said.
Cullen did not agree. He said it was clear that Weitzel's reasons were based on all of the evidence before him, not just Milligan's review of the video.
"Obviously, the judge considered Sgt. Milligan's opinion evidence and the evidence revealed by the video, but I see no indication in his reasons, that in doing so, he lacked an understanding of the limitations of that evidence or that he misapprehended its strength or effect," Cullen wrote.
ldickson@timescolonist.com
We thought you might also be interested in..
Notice
: Undefined index: event in
/home/viccity/public_html/v2/content.php
on line
67