Lottery scammers ask targets to pay fees to receive winnings
Jul 28 2012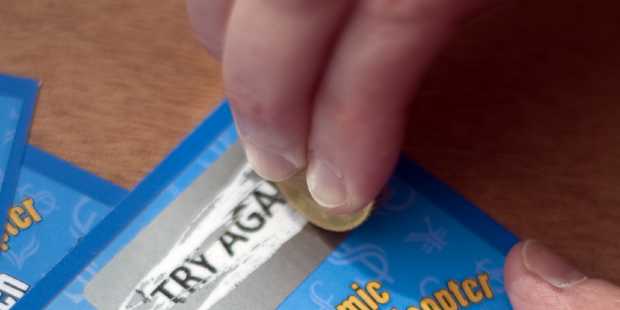 People on the Island are being contacted by scammers who say they'll send lottery "winnings" if fees are paid.
Photograph by:
AFP/Getty Images , .
Two Vancouver Island RCMP detachments are warning residents about lottery scams that require people to pay money in order to claim their winnings.

West Shore and Nanaimo RCMP detachments sent out warnings about the mail and telephone frauds.

A West Shore resident was recently taken for $1,500 after receiving a letter in the mail informing him he had won $500,000 and a new car from an international lottery.

Donald, who did not want to reveal his last name, said he sent several cash installments in the past year with hopes he would get the winnings.

"You get a letter saying you won all this money ... you don't say 'that's a scam,' you take a chance," he said.

He first went to the police about a month ago and said he also has several high cellular phone bills because he gets about "six or seven" calls a day about the money.

West Shore RCMP spokesman Sgt. Max Fossum said Donald's story is a reminder of how vulnerable people are and he urges residents to not send money for any lottery winnings.

"Winning a lottery you did not enter is too good to be true," he said. "Donald knew that, but sometimes you know and it just happens and you still think you can win."

Police in Nanaimo warned the East Indian community in that city of a telephone scam.

A woman received a call from a man who spoke only Punjabi and Hindi. He told the woman she had won a lottery recently advertised on a television station popular among Punjabi- and Hindi-speaking residents, said Const. Gary O'Brien, spokesman for Nanaimo RCMP.

In order to obtain the fake $50,000 winnings, the woman was asked to pay a $625 administration fee.

"In this particular case, the person targeted knew it was a scam," O'Brien said. "After telling the individual that she would not be going to the bank, the caller hung up."

dspalding@timescolonist.com

We thought you might also be interested in..