Cyclists caught in Tajik fighting moved
Jul 28 2012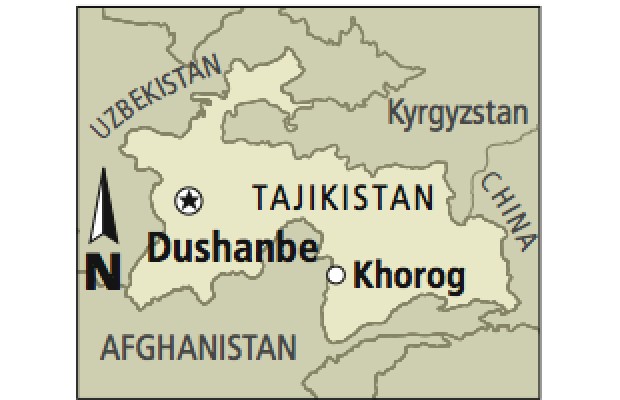 Tajikistan
A group of adventure cyclists, including two Victoria men, have been moved from a war-torn town in Tajikistan and plan to resume their tour of Asia on Wednesday.
Chris Wille and Ross Thomson are out of danger and will soon resume their westbound cycling excursion along a historic corridor.
About 30 people are participating in a cycling tour of the Silk Route from Shanghai, China, to Istanbul, Turkey. Their adventure was halted in Khorog this week when a dispute between rebel fighters and the Tajikistan government forces erupted in gunfire in the streets. On Tuesday, 12 soldiers and 30 rebel fighters were killed.
A diplomatic convoy organized by U.S. and German embassies evacuated foreigners, including the cyclists and their support crews, from the area.
Henry Gold, owner of Tour d'Afrique, which organized the trip, said in an email on Friday that all of the cyclists were out o Khorog and 10 had found places in a helicopter.
The others, including the vans carrying the bikes and luggage, were travelling in a convoy headed for the capital of Dushanbe.
The tour will continue from Dushanbe as planned, Gold said.
Linda Wille spoke to her husband, Chris, on Friday morning and said he was feeling more comfortable now that he was out of Khorog.
They arrived in the town earlier in the week to confusion in the streets, Linda said.
"They knew something was up but they didn't know what was going on," she said.
"They're probably part way between there and Dushanbe," she said at noon on Friday.
Chris and others waited at a bus stop for eight hours to find out if they were going to be evacuated.
"It's not part of what you sign up for, but he's taking it all in stride," Linda said.
Ross Thomson's wife, who is also named Linda, said in an email she expected he would complete the tour.
"This ride was to complete his Pacific-to-Pacific circle, having started in Canada four years ago and then ridden the Orient Express from Paris to Istanbul," she said.
The 129-day tour is expected to finish in Istanbul in two months.
smcculloch@timescolonist.com
We thought you might also be interested in..