Air Canada passenger on plane that departed from Victoria finds needle in inflight sandwich
Aug 01 2012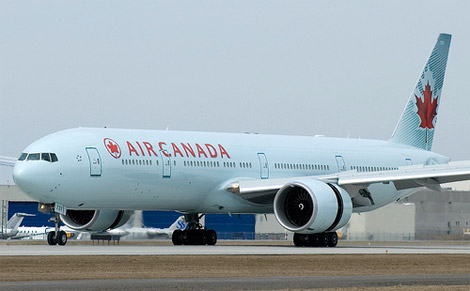 Needle found in pre-packaged inflight sandwich
A passenger on an Air Canada flight from Victoria to Toronto Monday night had more than the poor taste of airplane food to complain about after reportedly finding a sewing needle in a pre-packaged inflight sandwich.
The airline immediately contacted its caterers to begin working closely to "ensure heightened security measures have been put in place," spokeswoman Angela Mah said in an email. No other passengers have reported similar problems, she said.
Air Canada is cooperating with police investigating the incident.
About two weeks ago sewing needles were found in five turkey sandwiches on Delta Air Lines flights originating out of Amsterdam. One passenger on a flight to Minneapolis was injured. The FBI's office in Atlanta, where one of the flights with a tainted sandwich ended up, opened a criminal investigation into the matter, the agency said in a written statement. Another sandwich served on the Minneapolis-bound flight also had a needle.
After the needles were found, passengers were given pizza instead.
The sandwiches were made in the Amsterdam kitchen of catering company Gate Gourmet, a global catering company serving numerous airlines, and were to be served to business-class passengers on Delta flights.
Gate Gourmet spokeswoman Christina Ulosevich said the company has not received any reports of similar incidents on any of the other airlines it serves out of Amsterdam. She said the company did not yet know how the needles got into the sandwiches.
It is unknown whether a Gate Gourmet subsidiary caters Air Canada flights, but Mah said the airline uses more than one catering company.
With files from Reuters
We thought you might also be interested in..