Hopes raised for compromise in Woodwynn Farm standoff
Aug 14 2012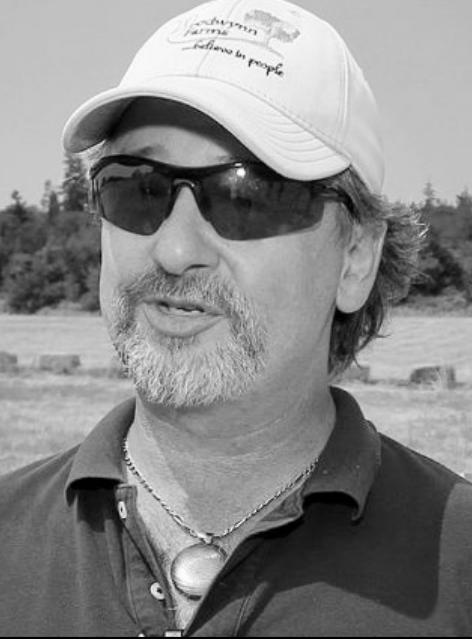 Richard Leblanc: "We will be applying as soon as possible."
Photograph by:
Adrian Lam, Times Colonist , Times Colonist
A new application for Woodwynn Farm is likely to land on the desks of Central Saanich councillors shortly, giving a glimmer of hope for a compromise - at least a temporary one - in the ongoing controversy.
Richard Leblanc, executive director of the Creating Homefulness Society, who met with acting mayor Adam Olsen and municipal staff Monday afternoon, said it was suggested he could apply for a temporary conditional use permit for the 78-hectare property at the corner of West Saanich Road and Mount Newton Cross Road.
"There wasn't a clear determination of exactly what that would look like, but the discussion was around what we could do, as an interim step, to allow us to keep people on the land," Leblanc said.
"We will be applying as soon as possible."
Olsen said previously that a temporary-use permit allows structures without foundations or building slabs to be used for three years, with the possibility of a three-year renewal.
Leblanc wants to found a therapeutic community at the high-profile farm, with housing for up to 96 people and staff, but the proposal was opposed by council and then turned down by the Agricultural Land Commission.
For the last month, part of the farm has been used as a campsite by homeless people and volunteers, despite a letter from Central Saanich council warning that Camp Compassion is in contravention of municipal bylaws.
Leblanc said the aim of a temporary permit would be to slowly phase in changes.
However, there is no guarantee any application would succeed. Meetings, so far, have been with only one councillor and any changes would then have to be approved by the Agricultural Land Commission.
"But, if it went [to the commission] with a recommendation from council, it would make a huge difference," he said.
Monday afternoon's meeting was attended by Louise Chabros of Close To Home, a support group for those with family members who are homeless, addicted or mentally ill.
"It was an open and coperative dialogue," said habros, who also spoke at onday evening's council eeting.
Olsen said in an interview that there has always been an opportunity for Leblanc to apply for a temporary use permit.
"It is conditional on the property acting as a farm," he said.
If the farm requires a dozen agricultural workers, for example, an application can be made for 12 temporary housing units. If the need grows, the conditional permit could be altered to allow more farm workers to live on site.
Such an application can go to the commission with or without a recommendation, Olsen said. jlavoie@timescolonist.com
We thought you might also be interested in..