Whale group hopes for hand-knit help
Aug 15 2012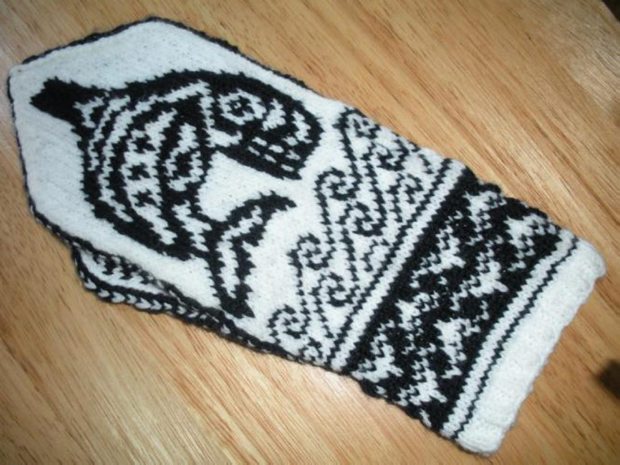 Tara Melendez's mittens feature Lolita the orca.
Photograph by:
Tara Melendez , Submitted photo
Wearing a whale on your hands is the best way to get the warm fuzzies this winter, says Susan Berta of Orca Network, and she's looking for whale-loving knitters.
Tara Melendez, a knitting pattern designer and Orca Network supporter who lives in Washington, has drawn up a pattern for mittens depicting Lolita, a killer whale captured in 1970 and sent to Miami Seaquarium.
"It's a really cool thing. We have all these people who want to buy mitts, so now we're looking for knitters who can make some for us," Berta said.
Lolita, also known by her Coast Salish name, Tokitae, is the only survivor of seven endangered southern resident killer whales captured in 1970 off Whidbey Island.
Activists, including Orca Network, are waging a campaign to have Lolita removed from her small performance pool and returned to a net pen in her home waters so she can once again hear the voices of her family.
However, Miami Seaquarium has refused to consider retirement to a sea pen and says she could not survive in the open ocean.
"This pattern is my tribute to her tremendous spirit and the hope that, one day, she may be reunited with her family," said Melendez.
Proceeds from mitt sales will go toward the Lolita/Tokitae campaign, but the pattern is also available free of charge at ravelry.com and Berta would be happy to see people knitting their own whale mitts.
"It will help raise awareness about Lolita," she said.
jlavoie@timescolonist.com
We thought you might also be interested in..
Notice
: Undefined index: event in
/home/viccity/public_html/v2/content.php
on line
67