Obituary: Architect Nicholas Bawlf, known for preserving Victoria heritage, including Market Square
Aug 21 2012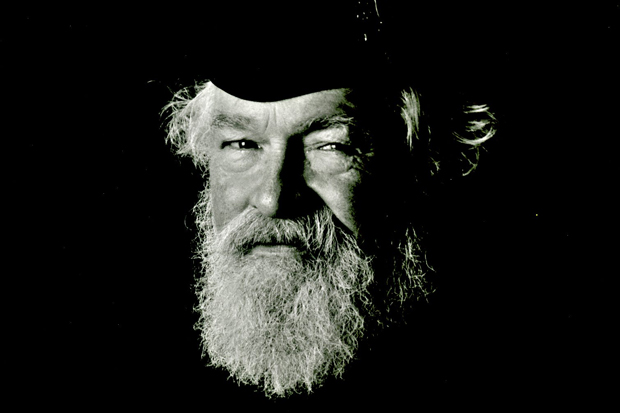 Architect Nicholas Bawlf has died at 74. His projects included Market Square, and the Victoria Conference Centre,
Photograph by:
Provided by family , .
Victoria architect Nicholas Bawlf, well-known for his work in preserving the city's heritage — including Market Square — has died.

"He was so extraordinarily multi-talented," said Victoria city councillor Pam Madoff, Bawlf's common-law partner of 20 years.

"He was just absolutely unforgettable. He was such a character. At a time, I think, when the world seems to have become so conservative, Nick was always larger than life.

"He just has such enthusiasm for life. Everything new interested him."

Bawlf, 74, who was also an artist, carver and sculptor, graduated from the University of British Columbia School of Architecture in 1963. His graduating thesis — titled Bastion Square - Rejuvenation of an Urban Precinct — won the Pilkington Scholarship, which took him took him to London, England, Denmark and Ireland for architectural studies.

"He was one of the first practitioners [of heritage preservation] in the province. ... He did heritage preservation all throughout the province, from Barkerville on down to Victoria," said Madoff. He was also involved with First Nations and designed a big house in Fort Rupert.

After returning to Canada and working for a number of Vancouver architectural firms, he established a practice in Victoria in 1972 in association with Cooper, Tanner and Associates of Vancouver. In 1978, it became Bawlf Cooper Associates.

Bawlf would go on to develop Victoria's Market Square in 1975-76 with his brother Sam, transforming it from a derelict collection of old buildings — its courtyard overgrown and littered with abandoned vehicles — into a festival marketplace.

The project pre-dated Vancouver's Granville Island's rebirth and was a first of its kind for this part of the world, said Madoff.

"That's still the largest heritage preservation project in the city, in terms of the number of buildings and that kind of thing," she said.

Bawlf was probably most proud of his work on the Victoria Conference Centre, which was designed by Bawlf Cooper in association with Marshall Goldsworthy, said Madoff.

Ken Johnson, chairman of Victoria's heritage advisory committee, praised Bawlf's work.

"He actually had the sensitivity to design new buildings that fit in well with the historic fabric of Victoria, and that's a great trait, in my opinion," Johnson said.

Victoria Mayor Dean Fortin said Bawlf left his mark all over Victoria, from restoration projects like the Jewish Synagogue and Market Square to the Victoria Conference Centre. "He's helped preserve what's unique about Victoria," he said. "Both his historical work ... and his contemporary work have really left a physical impact on this city and helped design the architecture of this city, which really defines who we are as a capital city.

"He will be missed and I will personally miss his laugh."

Bawlf died Aug. 11 of pneumonia. He has a son and a daughter and three grandchildren.

A private celebration of life will be held.

We thought you might also be interested in..