Family touched by support for tot battling rare cancer
Aug 22 2012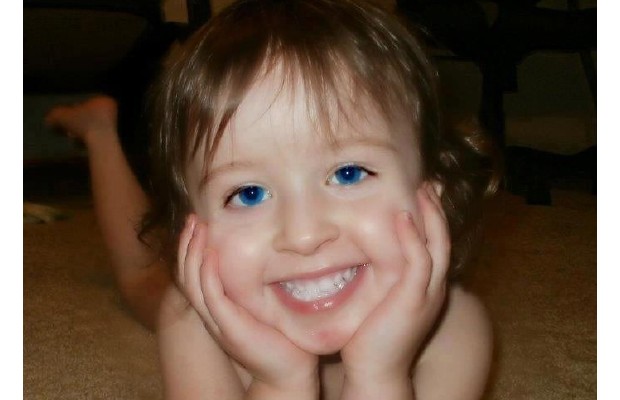 Hannah Day, 3, is being treated at B.C. Children's Hospital in Vancouver.
Photograph by:
Handout
Brooke Ervin has been on the receiving end of an avalanche of calls since her family's situation was reported by news media this week.
Her three-year-old daughter, Hannah Day, has an extremely rare form of cancer, and the family is still getting over the loss of their home and welding business in an electrical fire in January 2011.
Ervin said she was amazed at how many people are stepping forward to help. "My phone has been ringing off the hook nonstop here," she said. "It's nice to see how many people really care. Someone just made a $1,100 donation."
She said it has been quite an experience having Hannah's story in print, on radio and on television over the past few days.
"It's like becoming famous, but for the wrong reasons."
Still, she said, she is grateful for the efforts being made on the family's behalf - and getting used to being in the spotlight.
"I was scared at the beginning, but now it just seems natural."
Ervin and her husband, Robert Day, are spending virtually all of their time in Vancouver, where Hannah is being treated at B.C. Children's Hospital.
The couple's younger daughter, 10-month-old Hailey, is staying with Day's mother in Maple Ridge. Ervin and her husband have both put their jobs on hold - she was working in daycare and he was at Ramsay Machine Works - in order to be with Hannah.
Hannah's condition is called Rhabdomyosarcoma and has been diagnosed in only three other children worldwide. B.C. Children's Hospital had never seen a case before.
Hannah began to have problems in July and was rushed to Vancouver in a helicopter on Aug. 3. Doctors found a 15-centimetre cancerous growth that spans her stomach.
The chemotherapy is taking its toll on Hannah, who is not eating and has dropped from a size-six diaper to a size three. Feeding from a tube may become necessary.
Among the family's supporters so far is Donovan Ray, chief of the Shirley Volunteer Fire Department. Ray, who is familiar with the family, is organizing a fundraising event on Sunday from noon to 4 p.m. at the Shirley Community Hall, located at the corner of Sheringham Point Road and West Coast Road. There will be an open mic with live music.
Also intent on helping the family is Robert Montgomery, who is looking to put together a dance and silent auction.
To make a donation to the family, visit indiegogo.com/HealHannah. Other web pages are at angelsforhannah.com and on Facebook under "Help little Hannah get cancer free." There is also a fund set up at Coast Capital Savings in the Day name.
We thought you might also be interested in..
Notice
: Undefined index: event in
/home/viccity/public_html/v2/content.php
on line
67