Saanich Fair offers new twists
Aug 30 2012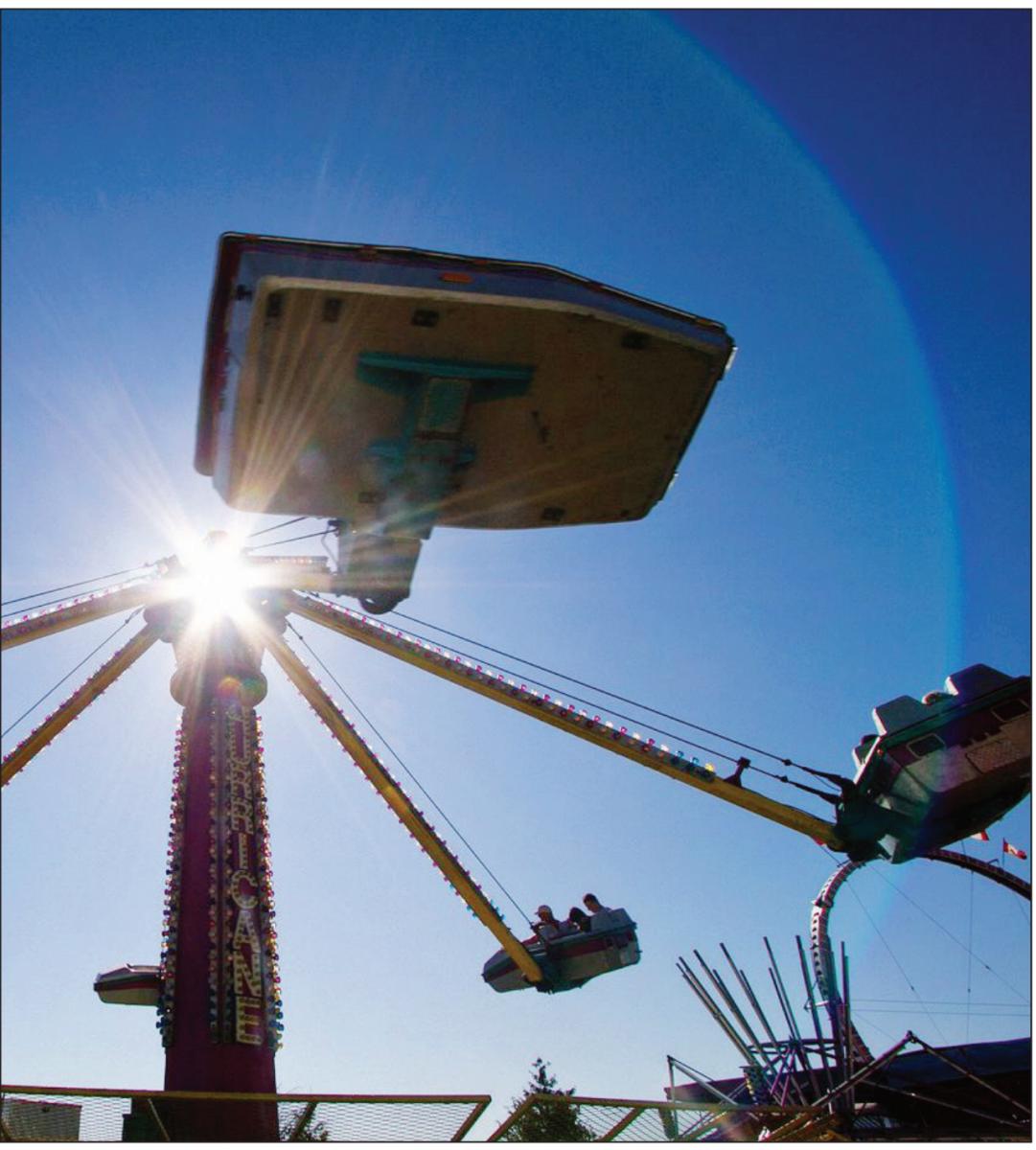 Thrill-seeking fairgoers try out the Hurricane ride at the 2011 Saanich Fair. The midway will be back this weekend.
Photograph by:
Darren Stone, Times Colonist , Times Colonist
People know fall is never far away when the calendar tells them it is the Labour Day long weekend and time again for the Saanich Fair.
The fair, which celebrates its 145th year, is Western Canada's oldest continuously running agricultural fair.
Activities start at 8 a.m. Saturday and continue until gates close at 6 p.m. Monday.
Old favourites include 4-H horse shows, milking demonstrations, ice cream-, Spam-, cupcake-, watermelon-and lemon meringue pie-eating contests, a farmers' market, a donkey parade, live entertainment, clowns, a midway and pumpkin-carving contest, among others.
New attractions this year include a blacksmith shop, dog show, backyard farmer workshops, old-fashioned buggies, pirate school, telescopes and more.
Admission is $10 for adults, $7 for seniors and youth, and free for children six and younger. The fair runs 8 a.m. to 9 p.m. Saturday and Sunday and 8 a.m. to 6 p.m. Monday. The midway is open 10 a.m. to 10 p.m. Saturday and Sunday and 10 a.m. to 6 p.m. Monday.
The Saanich Fairground is at 1528 Stelly's Cross Rd. in Central Saanich. Parking is free and the No. 75 bus stops at the main gate. For more information, go to saanichfair.ca.
We thought you might also be interested in..