Former Victoria man pleads guilty to 3 slayings
Aug 31 2012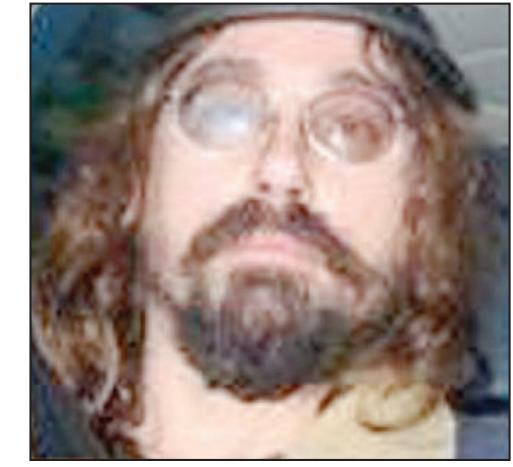 Victim Kenneth Robinson
Photograph by:
. , .
Former Victoria resident Darcy William Kozak has admitted to killing three men.
Kozak, a stocky man with a shaved head and goatee, entered guilty pleas Thursday at B.C. Supreme Court in Victoria on two counts of second-degree murder and one of manslaughter. His sentencing hearing is set to begin Sept. 10.
He originally faced three counts on the more serious charge of first-degree murder.
The body of one of his victims, Luc René Dulude, 49, was found in December 2008 inside an unoccupied commercial building in the Willow Point area of Campbell River. That led RCMP to investigate the disappearance of Kenneth Allan Leask, 46, originally from Powell River.
Investigators believe Leask was killed in the fall of 2008 near Campbell River. The third victim was Kenneth Robinson, whose body was found in August 2007 in a wooded area near Shawnigan Lake. Kozak was charged in December 2009 with killing Robinson, following an investigation lasting more than two years.
Kozak, who attended Edward Milne Community School from 1985 to 1989, was arrested in connection with Robinson's death in Surrey by members of the Island District RCMP's serious-crime unit.
He has now pleaded guilty to the second-degree murders of Robinson and Leask, and to manslaughter in the death of Dulude.
Kozak had met Leask in jail and the two formed a relationship through the drug trade, said Leask's brother, Roddy Leask, in an interview from Powell River two years ago.
His brother was a tree faller, and Kozak was a faller for a time, too, Roddy Leask said. A decade before, he said Kozak was a decent guy, "and five years ago he went - psycho. He was too much into drugs."
RCMP are releasing few details about the killings, other than that the investigation began with the discovery of Robinson's body. They have not said how the men were killed nor whether there were links among the victims.
The three victims all had criminal records, largely for breaking-and-entering, possession of stolen property and theft. Dulude's rap sheet was longer and included more serious crimes.
Dulude was described at a sentencing hearing for a breach of probation charge as a career criminal and drug addict, who came to B.C. from his native Quebec and continued committing crimes. The court also heard he fantasized about "get-rich-quick" schemes.
Robinson, 45, was known on Nanaimo streets as "Hippie" and owned a dog named "Angel." Friends said he was trying to get off the streets and took a job in Shawnigan Lake in the spring of 2007. A few months later, his body was found in the woods by hikers.
Kozak's case had been scheduled for Nanaimo Supreme Court over four weeks, but it was moved to Victoria at the request of his lawyer, Jim Heller. The pre-trial conference to discuss the change was held in April.
The decision to deal with all three charges against him through a single indictment was made in October 2010, in Campbell River.
ldickson@timescolonist.com jwbell@timescolonist.com
We thought you might also be interested in..
Notice
: Undefined index: event in
/home/viccity/public_html/v2/content.php
on line
67