Miss Universe Canada joins call for ban on pit bulls in B.C.
Aug 31 2012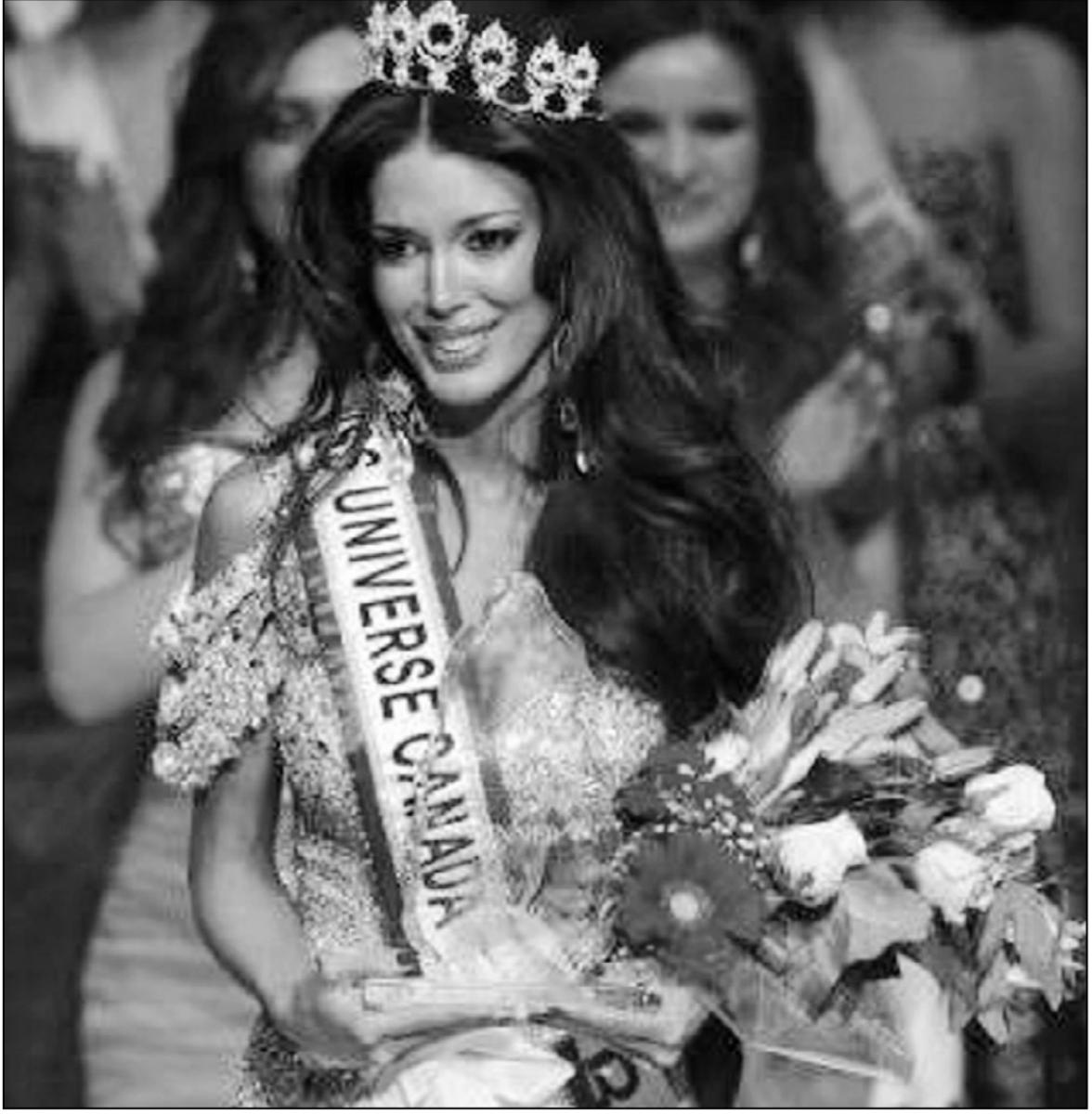 Miss Universe Canada, Sahar Biniaz of Vancouver, needed 16 stitches after she was attacked by the family's pit bull when she was 14.
Photograph by:
Mark Blinch, Reuters , Vancouver Sun
Miss Universe Canada has added her name to the fight for a pit bull ban in B.C., and plans to make the effort a major part of her reign.
Sahar Biniaz, 26, was crowned Miss Universe Canada on May 19. The Vancouver resident was a victim of a pit bull attack herself at the age of 14, and thinks the province should adopt either an outright pit bull ban or at least bring in regulations stating that pit bulls must be leashed and muzzled at all times.
Biniaz said her family adopted a five-month old pit bull from a breeder about a year before the attack.
"It came from a really nice environment, and then I ended up getting 16 stitches," she said, referring to the scars that she still bears on her chest from the attack.
"I was just sitting down and it just kept staring at me, and I don't know what aggravated it," she said. "It just all of sudden, for no reason, it just went off."
Biniaz said her parents ended up getting rid of the pit bull as opposed to putting it down, but she remembers that day whenever she hears of a pit bull attack.
"This is something you hear all the time, over and over again," she said, noting that with her Miss Universe Canada title she now has "a voice - to bring more awareness to this [issue]."
Recent and vicious pit bull attacks on children have renewed calls for a pit bull ban in the province.
In an attack in White Rock, Elizabeth Cranford watched in horror as her four-year-old daughter Emma-Leigh was attacked by a dog belonging to a friend of the family, a responsible dog owner.
"I used to think it was the owner, but now I don't. I think it's the breed. I think there's something in them, the way they were bred, they can just snap," said Cranford, who wants to see a local or provincial ban.
Her daughter survived with 40 stitches across her jaw, but not before a two-hour surgery at B.C. Children's Hospital.
Last Thursday, Cranford and her daughter had been at a family barbecue no more than 15 minutes when the two-year-old pit bull lunged for Emma-Leigh's throat.
"I heard a growl and the next thing I knew the dog was attacking my daughter. It went right for her neck," she said. Cranford's brother pulled the dog away from the child and it was later euthanized, according to a statement from the White Rock mayor's office.
Days later, a three-year-old Kelowna boy received 32 stitches in his face after he reached down to pet a pit bull. And a Calgary woman appeared in court Wednesday on aggravated assault charges after allegedly ordering her two pit bulls to attack another woman, who remains in intensive care with life-threatening injuries to her arms and face.
The BCSPCA said a pit bull ban wouldn't work, and different steps should be taken to protect public safety.
We thought you might also be interested in..
Notice
: Undefined index: event in
/home/viccity/public_html/v2/content.php
on line
67