Priest faces hearing on sexual offences
Nov 08 2011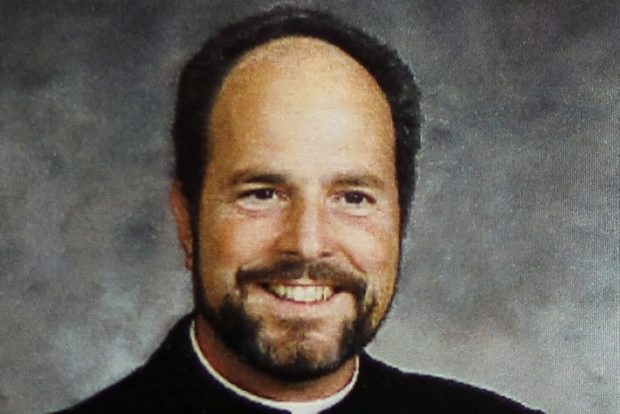 Father Philip Jacobs has been charged with four sex offences in relation to three Greater Victoria children.
Photograph by:
handout, timescolonist.com
A preliminary inquiry began Monday in Victoria provincial court into charges involving sexual offences against a Catholic priest from the U.S. who spent six years working in Sooke and Saanich.
Father Philip Jacobs was arrested by Canada Border Services Agency and charged in August 2010 with four sex offences in relation to three Greater Victoria children under the age of 14. He was released on a $25,000 surety.
Jacobs is charged with one count of sexual assault, two counts of sexual interference and one count of sexual exploitation. The alleged offences occurred between Sept. 1, 1996, and June 30, 2001, according to court documents. They relate to while Jacobs was a priest in the Roman Catholic Diocese of Victoria, Saanich police say.
The identities of the alleged victims are protected by court order. Police have not released the ages or sexes of the victims, other than to say they were all younger than 14 at the time of the alleged offences. Evidence at the preliminary inquiry is under a publication ban.
Jacobs served as parish priest at St. Joseph the Worker Church on West Burnside Road in Saanich from 1998 to 2002. Prior to that, he spent two years serving the St. Rose of Lima congregation in Sooke. Jacobs resigned from his position at St. Joseph in April 2002 after information was made public that he had been dismissed from a church in Columbus, Ohio, in the mid-1990s amid allegations of misconduct.
Saanich police began investigating Jacobs in 2002, but there was insufficient evidence at that time to proceed with a charge, spokesman Const. Dean Jantzen said.
However, in 2009, while Jacobs was living abroad, Saanich police received complaints that led to an investigation into his conduct as a priest at St.
Joseph's, Jantzen said. The investigation resulted in charges being approved on July 9, 2010, and the Canada-wide warrant that led to Jacobs's arrest.
ldickson@timescolonist.com
We thought you might also be interested in..