Firefighters join police union in backing Leonard's campaign
Nov 09 2011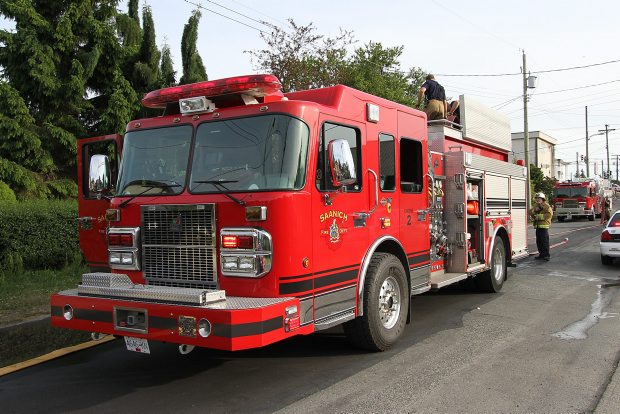 The association representing Saanich firefighters has endorsed Frank Leonard for mayor.
Photograph by:
Adrian Lam, timescolonist.com
Frank Leonard has the endorsement of Saanich firefighters for mayor of Saanich.
The Saanich Fire Fighters Association endorsed the incumbent mayor Tuesday, saying they did so because of his "commitment to public and member safety."
The association represents 110 firefighters who work in the Saanich Fire Department.
Leonard was endorsed by the Saanich Police Association on Monday. It was the first time, Leonard said, that he's been endorsed by a union.
Mayoral challenger David Cubberley, a former Saanich councillor and former NDP MLA for SaanichGulf Islands, said Monday that he thought the police endorsement was one that should have been declined with thanks, given that the mayor is the head of the police board.
Cubberley chose not to comment on the firefighters' endorsement. On her Facebook page, Coun. Judy Brownoff questioned whether a mayor should be endorsed by the unions with which the municipality will negotiate in the new year. She wouldn't comment for print.
Endorsements and announcements are coming fast and furious as the Nov. 19 election approaches.
Cubberley said Tuesday that he'll establish a regular farmers' market at Saanich municipal hall if elected mayor.
A Sunday market would make good use of a space not being used, and would provide a central market for the many farmers in the municipality, Cubberley said. It would be the first of its kind in Saanich and wouldn't conflict with the Moss Street Market in Victoria, which is on Saturdays.
Incumbent Coun. Dean Murdock is calling for an "affordable Saanich action plan" that would require a minimum of affordable housing units for large development projects. It would see a 10 per cent contribution of affordable units per large development.
Those units would be below market value for sale or rent.
"We've seen dozens of new projects in Saanich over the past three years," he said. "If each of those projects included 10 per cent affordable units, we would have added hundreds of new affordable homes in Saanich already."
kwestad@timescolonist
We thought you might also be interested in..