Man seeking MS procedure in Victoria loses human-rights complaint
Nov 15 2011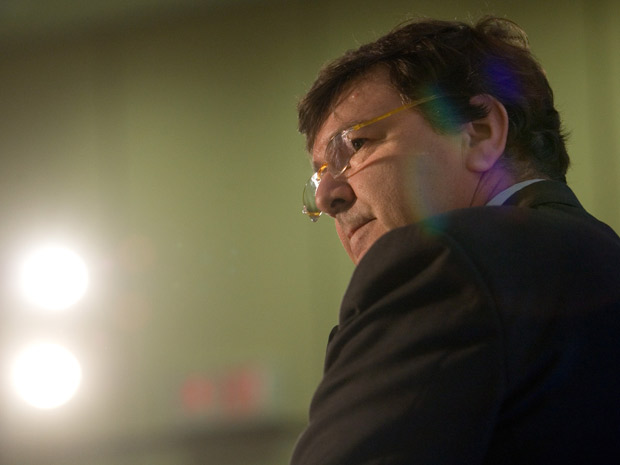 Italian Dr. Paolo Zamboni developed the so-called liberation treatment for MS, an angioplasty based on his theory the disease is caused by narrow veins in the neck that restrict blood to the brain.
Photograph by:
Brett Gundlock, National Post
VANCOUVER — A British Columbia man with multiple sclerosis who was denied a controversial medical procedure promoted by Italian physician Paolo Zamboni has had his complaint dismissed by the B.C. Human Rights Tribunal.
Gregory Turnbull says he was denied access to and funding for treatment and diagnostic procedures normally available to the public because he suffers from MS.
The tribunal said it found no evidence of discrimination in its ruling last week.
Turnbull said in his complaint that he was scheduled to receive venous angioplasty by an interventionist radiologist at Victoria General Hospital for treatment of chronic cerebrospinal venous insufficiency (CCSVI) resulting in abnormal narrowing of his left and right jugular veins, a condition ancillary to multiple sclerosis.
Two other multiple sclerosis patients had previously undergone this procedure, he said.
Just a couple of days before the scheduled surgery, however, Turnbull said he was informed by the radiologist that he had been prevented by the Vancouver Island Health Authority from performing the procedure on him.
Turnbull's private health-care centre physician, who had referred him for the procedure, also told him that he had been informed by the B.C. College of Physicians and Surgeons that it would not accredit any private practitioner to perform the procedure.
Turnbull contended in his complaint that the procedure was readily available to other patients suffering from similar conditions (venous stenosis), and it was denied to him only because he has multiple sclerosis. He also said he was prevented from having a diagnostic procedure in the public health care system to determine if he were suffering from venous stenosis.
The tribunal found no evidence of discrimination and noted that venous angioplasty is part of the controversial "liberation" procedure promoted by Zamboni as treatment for multiple sclerosis.
According to Zamboni's theory, CCSVI may be a cause of multiple sclerosis, and venous angioplasty techniques could be used to treat CCSVI resulting in "improved drainage blood flow from the brain."
Despite the fact that the procedure has been a "source of hope and interest for people in the MS (multiple sclerosis) community," it is yet to be scientifically validated and therefore considered "experimental," said the health authority in its response to the complaint.
For this reason, the Vancouver Island Health Authority does not permit ultrasound to be used as a diagnostic tool for investigation of CCSVI in MS patients. CCSVI is a term coined by Zamboni and is not an established medical condition, it said.
To support its claim, the authority also cited the Multiple Sclerosis Society of Canada's position statement on the procedure that "the early results (of Zamboni's study) need to be replicated and validated in much larger well-designed studies."
Contrary to Turnbull's claim that the venous angioplasty procedure "is available to every single Canadian" suffering from venous abnormality preventing blood from draining properly from an organ, the Ministry of Health Services and the Medical Services Commission said that it is carried out only in "acute" situations because of the risks involved.
Turnbull also said in his complaint that two venous angioplasties had previously been conducted on MS patients at Victoria General Hospital.
The Vancouver Island Health Authority said that it only became aware of the two angioplasties through media reports in April 2010 and on investigation found that although the cases had been booked as venoplasties for vascular concerns, the procedures were actually performed for multiple sclerosis. It then issued the order prohibiting any further such procedures as it is not yet scientifically validated and possible risks to patients are not yet fully understood.
In its judgment the tribunal noted that Turnbull did not provide any medical evidence to show that he needed angioplasty for anything other than multiple sclerosis.
Turnbull was diagnosed with chronic progressive multiple sclerosis in 1997.
medha@vancouversun.com
We thought you might also be interested in..