Child watchdog to continue advocacy work
Nov 16 2011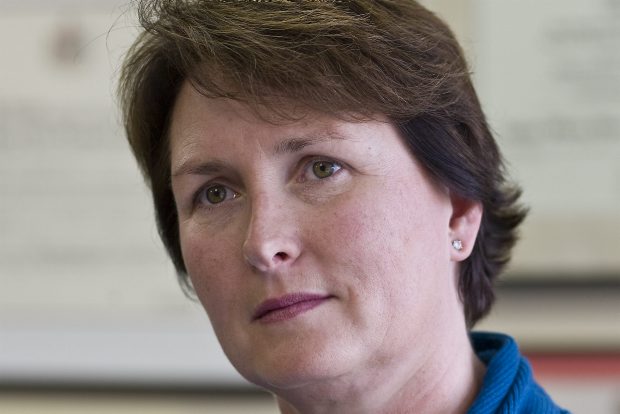 Representative for Children and Youth Mary Ellen Turpel-Lafond
Photograph by:
Files, timescolonist.com
Government and Opposition members of the B.C. legislature rose as one Tuesday to applaud the appointment of Mary Ellen Turpel-Lafond to a second term as the province's child watchdog.
Liberal, NDP and Independent MLAs unanimously endorsed the recommendation of a special committee that Turpel-Lafond serve five more years as the representative for children and youth.
Turpel-Lafond, who has been a fierce advocate for children, watched the vote from the public gallery with three of her four children, her sister and members of her staff.
She described the rare standing ovation for an independent officer of the legislature as "humbling and a great honor." But she cautioned that there is still much work to do.
"What makes me feel encouraged about today is the endorsement and support for getting that work done, because it's going to require some hard decisions and difficult issues to still come forward," she said.
Liberal MLA Colin Hansen, who chaired the selection committee, said the all-party support demonstrates the high regard that politicians of all stripes have for Turpel-Lafond.
"I think there is tremendous respect for her on both sides of the house," he said. "I knew a bit about her, and I knew that she had an impressive background, but when you read through her actual resume, it really is phenomenal the experience that she has."
Turpel-Lafond, who is on leave from her job as a Saskatchewan provincial court judge, holds a doctorate of law from Harvard Law School, a master's degree in international law from Cambridge University, a law degree from Osgoode Hall, and a bachelor of arts degree from Carleton University. A member of the Muskeg Lake Cree Nation, she was first appointed children's representative in 2006 by another unanimous vote of the legislature.
"She's done a fantastic job and I think that's recognized," NDP leader Adrian Dix said Tuesday. "It was recognized today in the unanimous support for her reappointment."
Turpel-Lafond's first term was often difficult, with the government sometimes ignoring her reports and recommendations. But relations improved earlier this year when Premier Christy Clark appointed a new minister and deputy minister of children and family development.
Turpel-Lafond said she hopes to see further progress over the next five years.
"I want to see the minister report comprehensively on the outcomes it achieves for children; it hasn't done that yet. I want to see the ministry develop a solid three-year plan for its operations and I want to see an improvement in terms of the level and quality of service."
She expressed her respect and support for staff on the front-lines, but said there is still a lot of confusion about people's responsibilities and how they work together.
"So there is a lot of work to be done. This is not a finished project . . . I'm not under any illusions that it's going to be easy. It's going to be a challenge and we need to continue on that road."
lkines@timescolonist.com
We thought you might also be interested in..