Correction centre doctors keep close watch on hunger-strike prisoner
Nov 17 2011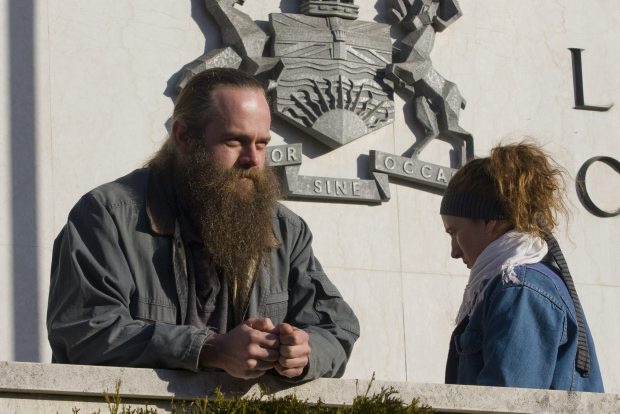 David Johnston has been on a hunger strike in jail since Oct. 26.
Photograph by:
Times Colonist, timescolonist.com
Health care professionals at Vancouver Island Correction Centre are continuing to monitor inmate David Arthur Johnston, who has been on a hunger strike since Oct. 26.
Johnston was sentenced to 60 days in jail last month for breaching a court order that prevents him, for one year, from erecting tents in Centennial Square in Victoria. He refuses to eat while in jail, but on day 22 of his fast, friends and family wonder if he will survive.
B.C. Corrections confirmed that health care workers monitor Johnston daily, ensuring he has healthy vital signs, weight and mental status. Should his health deteriorate, he would be moved to a medical observation unit within the jail. If his life is at risk, he would be moved to hospital.
The question about how far doctors can go to save his life remains unknown.
Vancouver Island Health Authority said in that scenario, the patient would be assessed to determine if he is mentally capable of refusing treatment.
Johnston has built a reputation as Victoria's righttosleep protester since he was first arrested in 2004. He has routinely served sentences without eating. When Johnston was in prison in 2006, he was freed early after a 36-day hunger strike.
"Correction staff continue to offer the inmate food and water and maintain close supervision and communication with the inmate," a spokeswoman for B.C. Corrections said.
Johnston's mother, Lea, said she has "faith in God" that all will work out.
dspalding@timescolonist.com
We thought you might also be interested in..