Island faces just another slushy, slippery, windy Monday
Nov 21 2011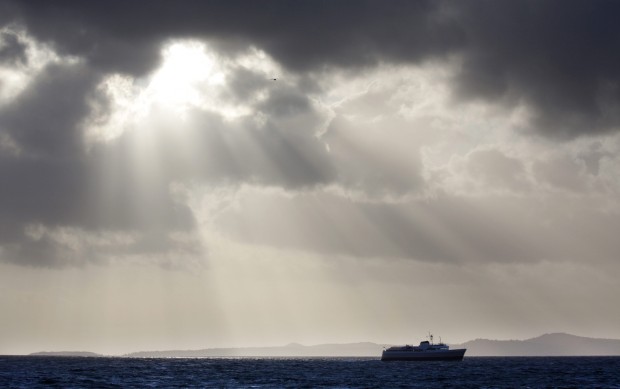 Wind and wild skies have been a common sight off Dallas Road this month. Expect more of the same Monday.
Photograph by:
Lyle Stafford, Times Colonist
Don't let mild weather in Victoria this morning lull you into thinking this isn't the stormiest month of the year; a wind warning is in effect for Victoria with winds expected to gust up to 80 kilometres per hour later this morning.
Environment Canada has issued a wind warning for parts of Vancouver Island this morning.
Wind from the southeast is forecast to whip up to 60 to 80 km/h. Rain showers are also forecast with a high of 8 C today.
The wind will then become southward and diminish soon afterwards. Winds will kick up again tonight expected to gust up to 60 km/h.
Some regions on Vancouver Island have received a double dose of bad weather news this morning. Environment Canada has posted both a wind and rain warning for Nanaimo and the Comox Valley, for example.
Residents in those areas can expect snow or rain ending early this morning then mainly cloudy skies with a 60 percent chance of more rain showers. Up to four centimetres of snow can be expected in northern areas.
Winds will whip up to 60 to 80 km/h diminishing to between 40 to 60 km/h and finally to 30 km/h later this morning.
There is no extreme weather forecast this morning for Tofino, a destination spot for storm watchers.
Most major highways on the Island this morning are clear.
Roads are slushy with a mix of rain and snow in: Cowichan on Hwy 18; Parksville on Hwy 19 at Cook Creek Road; and Port Alberni on Hwy 4.
On Sutton Pass on Hwy 4 between Ucluelet and Port Alberni, the road is snow covered.
ceharnett@timescolonist.com
We thought you might also be interested in..