School trustee John Young out at age 90 - but not down
Nov 22 2011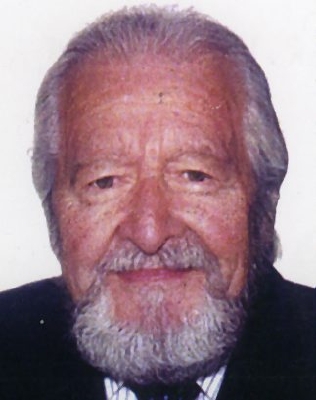 John Young: 20 years as a Greater Victoria school district trustee
Photograph by:
Courtesy, Submitted
John Young has been called many things during close to 20 years as a Greater Victoria school district trustee - crusader, gadfly, annoyance - but he has always been true to his view that all students are created equal.
Young, who turned 90 in June, was among three incumbent trustees in the Greater Victoria district who were defeated in Saturday's elections, joining board of education vicechairman Dave Pitre and Jim Holland, another multitermer. Young had been part of the board for all but a few years over the past two decades.
"I'm going to miss not having a seat at the school board table," an upbeat Young said Monday. "But I haven't given up my struggle to make education free of charge for every kid. My battle is not over."
He is proud of his longevity as a trustee, and points out that he lasted longer in the role than most of his peers.
"I'm quite certain that I'm the oldest school trustee in Canada," he said. "And I like to think that I still have most of my marbles."
Young has a reputation for being passionate about eliminating school fees.
He led a successful Supreme Court challenge of fees in 2006, and was part of a similar case in 1997.
But he said some B.C. school boards are still charging various types of fees, so he could be back in action soon.
"I haven't given up the idea of going to court again for the third time," he said, adding that being off the board meant he would have more time for a Supreme Court fight.
The 1997 case was based on parental complaints, and Young said he is looking for parents who would work with him on the next effort.
The 2006 court ruling said fees could not be levied for courses leading to graduation. The provincial government reacted with legislation in February 2007 clearing the way for fees for such things as musicalinstrument rentals, shopclass expenses and sports academies. Both the province and local boards have established policies to assist families that have difficulty paying courserelated expenses.
Young feels eliminating fees across the country would be the best solution.
"You haven't heard the last of me," he said firmly.
Board of education chairman Tom Ferris said Young had been a fixture on the board, and it was "kind of the end of an era."
Ferris said Holland has served the board well for a dozen years, while former principal Pitre was known for being a hard worker during his sole term.
Pitre missed a second term by a mere 63 votes. He said he is happy with what he and the rest of the board were able to accomplish, "and that's probably the hardest part of all - you can't continue."
Holland, an Anglican clergyman, was on the board for three terms. He has served on the board of the provincial child-care commission and as a member of the council of the B.C. College of Teachers.
jwbell@timescolonist.com
We thought you might also be interested in..