Victoria consults residents about future of garbage pickup
Nov 24 2011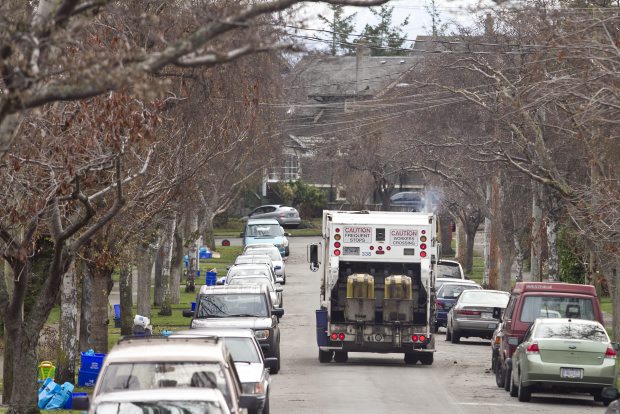 Victoria is consulting residents about the future of garbage collection in the city.
Photograph by:
Times Colonist, timescolonist.com
Victorians can dig into the ins and outs of garbage collection as the city launches a consultation process to determine which collection model residents prefer.
Two open houses will be held this week and a mail-in survey will be sent out next week.
The city council decided in September to change its method of garbage collection as it moves to collection of kitchen scraps for composting.
Residents will be surveyed on three collection options to begin Jan, 2013. The status quo of weekly backyard garbage pickup and bin return will not be in the mix.
The three options to be offered to residents will be:
- alternating weekly pickup (garbage one week and organics the next) with backyard pickup but bins left at the curb;
- collection every two weeks of both organics and garbage with both pickup and tote return at the curb;
- collection every two weeks of both organics and garbage with pickup from the backyard but with the tote left at the curb.
The new kitchen scraps and garbage collection program will include new trucks and a mechanically lifted tote system. Each household will receive new standardized totes.
Surveys are due back Dec. 15.
The City of Victoria collects garbage from more than 14,000 households each week, taking 4,800 tonnes of garbage to the landfill each year.
It is estimated that the kitchen scrap and garbage program will reduce the amount of material going to the landfill in Victoria by 30 per cent.
The open houses are planned for:
- Cook Street Village Activity Centre, 1-308 Cook Street, today, 5 to 8 p.m.
- Public Square at Fisgard and Government streets, Saturday, 1 to 4 p.m.
We thought you might also be interested in..