Knox column: The young faces of poverty hit home in Christmas Fund
Nov 24 2011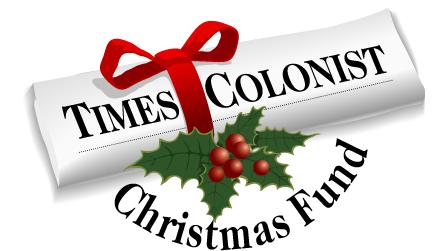 Christmas Fund
Photograph by:
Files, timescolonist.com
Here's what happened when I delivered the Times Colonist Christmas Fund package to the poor people's house: Nobody blew dope smoke in my face.
Not sure who I expected to open the front door. An indolent stoner. A welfare scammer. A human train wreck.
In my less-than-perfect moments, rare as they might be, these are the stereotypes I conjure up when painting a mental picture of poverty: people who have driven into the ditch and need me to drag them out.
Here's who actually opened the door: a 10-year-old boy and his three younger siblings. Followed closely by their mother, rubbing the sleep from her eyes after coming off night shift as a hospital cleaner.
That memory popped to mind Wednesday with the release of a report showing B.C. having the worst child-poverty rate in Canada for the eighth year in a row.
The most surprising stat: Half of those children have at least one parent working fulltime, year-round. Added to them are those children with parents employed part time.
"The majority of poor kids do have a parent working in some fashion," says Adrienne Montani.
She's the provincial co-ordinator for First Call: B.C. Child and Youth Advocacy Commission. The group released its annual childpoverty report card at a news conference in Vancouver, featuring its own low-paid hospital cleaner as the face of family need. Like the Christmas Fund recipient I met, she was also an immigrant and a single mother - a statistical double whammy, poverty-wise, both groups overrepresented in the low-income ghetto. However, the gap between one-and two-parent families is narrowing.
The working poor are becoming more prominent. Back in the 1990s, maybe one in four needy kids had at least one parent employed full time. Now it's one in two. Wages haven't kept up to living costs, not at the low end, anyway.
Overall, 12 per cent of B.C. kids lived in homes that fell below Statistics Canada's after-tax lowincome line in 2009, compared with 9.5 per cent nationally. That line was set at $41,307 for a family of four in a big city.
A more realistic measure, said Wednesday's report, is the "living wage" - the amount needed to meet basic needs. For a family of four in Greater Victoria, that translates to two parents earning $18.03 an hour, 35 hours a week. The calculation was based on the cost of food, shelter, clothing, a used car, child care, health costs not covered by medicare, federal and provincial income taxes, medical premiums and other payroll deductions. "It's got no fat in it," Montani said. No savings, nothing put aside for a rainy day.
The report has all sorts of suggestions about what government can do to make things better. Alas, waiting for government is like waiting for Stanley Cup riot charges. Any help must come from the rest of us.
Which brings us back to that memory of handing out Times Colonist Christmas Fund goodies, with door after door opened by a mom with a kid in a wheelchair, or a dad who had suffered a stroke, or someone who looked uncomfortably like me. For those of us whose giving is done with a mixture of self-righteous piety and sullen resentment (layered with the hope that someone is noticing our selflessness), it can be frightening and sobering to realize that poverty is largely a matter of capricious fate.
Life - yours, mine - can go sideways in the blink of an eye, and it's often the kids who are hurt the most.
jknox@timescolonist.com
How to donate: Mail a cheque to the Times Colonist Christmas fund, 2621 Douglas St., Victoria, B.C., V8T 4M2. Or, use your credit card by phoning 250-995-4438, Monday to Friday, 8:30 a.m. to 5 p.m. Look for Times Colonist Christmas Fund drop-boxes around the city.
We thought you might also be interested in..
Notice
: Undefined index: event in
/home/viccity/public_html/v2/content.php
on line
67