Foundation awards $800,000 in grants
Nov 30 2011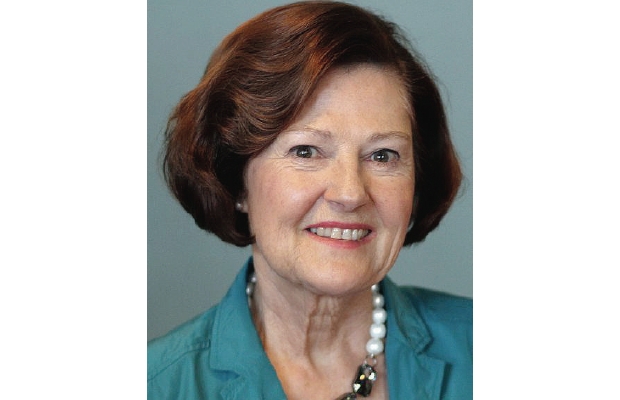 Sandra Richardson said the Vital Signs survey was one of the tools used to assess the giving of grants.
Photograph by:
Adrian Lam, timescolonist.com
A plan to put three community agencies in one location, email counselling for troubled youth and training for hospice volunteers are among the initiatives receiving $800,000 in grants announced by the Victoria Foundation.
Fifty-eight grants are included in the recent disbursement, which brings the overall total awarded by the Victoria Foundation this year to $9 million. More grants will be awarded in mid-December as the foundation wraps up its landmark 75th-anniversary year.
CEO Sandra Richardson said the level of grants awarded shows the impact that community foundations and their boards can have when money is hard to come by for many organizations.
"The board really wants to make sure that we're here when times are a challenge, working closely with our donors, and providing funds that go through to some immediate causes and some long-term causes, too," Richardson said.
"There are lots of needs out there, but it's just trying to really listen carefully in a time like this to make our dollars go further."
The foundation's Vital Signs survey is one tool used to assess the giving of grants, Richardson said.
The three agencies looking to locate under one roof, with the help of an $80,350 Victoria Foundation grant, are the Centennial Day Care Society, 1Up (Victoria Single Parent Resource Centre) and Victoria Silver Threads Services.
The foundation's Marg Rose said there is a tentative location at a Victoria church for the threeagency operation. The effort is being looked at as a potentially wide-reaching model for churches with declining congregations.
Rose said it is "a beautiful, serendipitous moment" that has seen all three agencies have come together for a proposal with an intergenerational aspect.
Pacific Centre for the Family has a $20,000 grant for a unique service called Youthtalk, which includes email-based counselling that provides anonymity for young people seeking help with mental-health and addiction issues. The service runs in co-operation with the Crisis Intervention and Public Information Society of Greater Victoria, recipient of a $5,000 grant for its youthspace.ca project.
The Cowichan Valley Hospice Society has been given $6,000 to train volunteers in Mill Bay and Shawnigan Lake, while the Sooke Hospice Society receives $8,328 for converting the garage of a newly donated house into storage space for beds, walkers and other equipment.
The foundation has also announced the results of its 75-Hour Giving Challenge, one of many activities held to mark its anniversary year. This month's donation event raised more than $140,000 in 75 hours to help 15 participating charities. The charities ranged from the Horticulture Centre of the Pacific and the Pacific Salmon Foundation to the Together Against Poverty Society and the Victoria Film Festival.
jwbell@timescolonist.com
We thought you might also be interested in..