Shaking up the board: Why three new voices could change things at Victoria schools
Nov 30 2011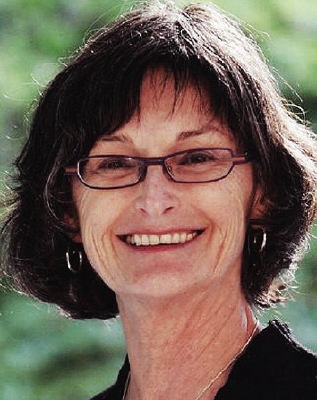 Diane McNally
Photograph by:
Courtesy, Submitted
When trustees on the Greater Victoria School Board bid farewell to three of their colleagues last week, they made a point of noting how well everyone worked together over the past three years.
The trustees did not always agree, they said, but they learned to respect one another and get things done as a "family." For emphasis, the three outgoing trustees each received a standing ovation from fellow board members.
Board vice-chairman Dave Pitre, who was defeated in the Nov. 19 election along with John Young and Jim Holland, seemed to sum up the evening best. "There's a lot of love in this room," he said.
If the outpouring was heartfelt, it also seemed designed to send a message to three new trustees watching from the public gallery: things will go a lot easier if we all just get along.
It may not be that simple.
Deborah Nohr, Diane McNally and Edith Loring-Kuhanga, all of whom have worked as teachers, won their seats promising to shake up a board that they consider too clubby by half.
"They're not thrilled about us at all," Nohr said.
There is no doubt the previous trustees bonded and did a lot of work together, she said.
But that cosy, "self-congratulatory" attitude has, at times, led to complacency, Nohr added.
"On the one hand, I get that they have connected with each other and have a respect for one another," she said. "On the other hand, it's time for a change."
Nohr and her running mates, all endorsed by the Greater Victoria Teachers' Association, plan to push for greater transparency, recorded votes on motions and fewer private discussions.
"There seems to be way too many in camera meetings," McNally said. "I'm not sure that every public enterprise needs an in camera meeting before the meeting. I'll find out, but it seems odd to me."
The criticism rankles veteran trustees.
"We're going to have a little work to do to put the election behind us, because there were some pretty divisive notes that were struck in the election process," said Bev Horsman, who has served on the board for 25 years. "I think there was a perception that the board does a lot of things in secret, which frankly isn't founded."
Tom Ferris, board chairman, expects trustees will put their differences behind them.
But others worry that the new members, along with incumbent Catherine Alpha, are too beholden to the teachers union that helped to get them elected. The pro-teacher slate holds four of nine seats.
"Let's be frank, I'm disappointed," said Pitre, a former principal and associate superintendent who lost by just 63 votes.
"But when I take a step back and look at the bigger picture, I'm really worried when a single-interest group starts to have a significant position."
Pitre said trustees have to take more than teachers' viewpoints into consideration. He fears the board will become too adversarial as people dig in and start defending their turf. "My biggest worry is: Are you going to lose the focus on the common good as we get mired into that positional stuff?"
Alpha, a teacher, said she understands why people might be concerned about union influence. But she said they need look only at her voting record during her first term.
"Teachers' interests have not been front and centre on my voting record. - I wasn't there at the board to be a teacher only."
Nohr said teachers' interests and students' interests are linked, and she and the other new trustees want to improve the education system for everyone.
The first test of that will come soon enough. Trustees go through training in December, before heading into budget deliberations.
If there's a shortfall, the board could find out right away just how much love is still in the room.
lkines@timescolonist.com
We thought you might also be interested in..