For 18 years, father rode an emotional roller-coaster
Dec 03 2011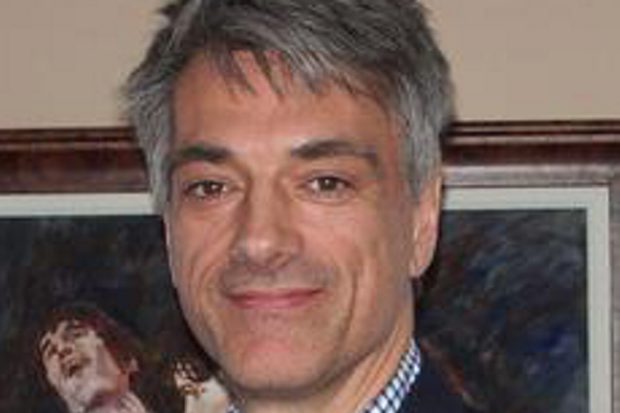 Joe Chisholm in a recent photo. The 51-year-old Toronto father of two has been searching for his daughter for 18 years.
Photograph by:
Myspace, .
Joe Chisholm has walked a fine line between grief and hope for almost two decades.
The 51-year-old Toronto father of two has been through the highs and lows of hope so many times since May 13, 1993, the last time he saw his baby daughter, that he was able to keep his emotions in check when he received a call three weeks ago about another tip.
Someone had called the Alberta branch of the Missing Children Society of Canada, saying his daughter and former spouse were on Vancouver Island.
"I've heard tips so many times over almost 20 years, that I know I can't just stop life. I just had to keep busy and wait it out," said Chisholm on Friday.
"It's hard to not just try and get in there and control things but I can't."
His search for the child he knew as Sigourney has taken him to Europe, after reported sightings of the mom and daughter in Britain and Spain.
He has chased hundreds of tips over the years, has a blog and website that he updates regularly, including family videos that are dedicated to the girl. "We've been close so many times."
While Chisholm tried to carry on as a musician, financial adviser and father to 23-year-old son Jesse, Toronto Police Service contacted the Victoria Police Department.
Victoria police wouldn't go into investigative procedures, but surveillance was used on the woman known locally as Pamela Whelan. There was some concern she could be a flight risk if she knew that she had been located, police said.
The 53-year-old woman was arrested at her home without incident on
Thursday morning, the sight of police cars a surprise to neighbours on the quiet street near Royal Jubilee Hospital.
The same day, Toronto police talked to Sigourney. After that conversation, they contacted Chisholm with confirmation that finally, a lead had led to his daughter.
He's waiting for her to absorb the news and hopes she will contact him.
Despite the years of searching, Chisholm said he does not have anger at Pamela Whelan, the name his spouse took after leaving.
He knew her as Patricia Joan O'Byrne.
They met in the late 1980s, when they were both living in Toronto. Chisholm had a three-year-old boy from a previous relationship.
O'Byrne was studying radio and television arts at Ryerson University.
"She's a smart, multi-talented, charming woman," he said.
The couple split up and had joint custody of Sigourney, he said.
In May 1993, he said, she fled with the baby and later wrote him a letter through her lawyer.
"She wrote she felt she had to flee the jurisdiction, that no one was hearing her. I sincerely believe she thought she was doing the right thing."
Like many custody battles, theirs became heated, with letters flying back and forth between lawyers. That was when she left, he said.
He has no negative feelings toward his daughter's mother, he said. Time has taken care of that.
Chisholm said he'd visit her in jail if she wants to see him.
"There is nothing to celebrate yet. We have miles to go before that. I just want everyone to get to the other end with their dignity intact and as little hard feelings as possible."
We thought you might also be interested in..