The Whelan family: Career mom backed a thriving student
Dec 03 2011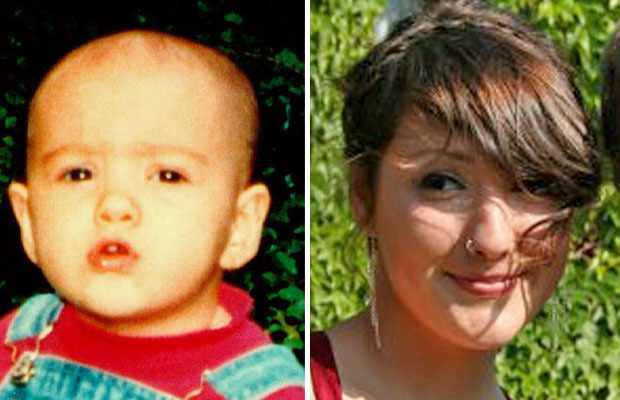 At left, Sigourney Chisholm was born in 1991 and abducted in 1993. In Victoria, she was known as Thea Whelan, an honours student, well-liked athlete and a valedictorian of her 2009 graduating class at Victoria High School. The photo at right was published in the Times Colonist on June 20, 2009, as part of a graduation project.
Photograph by:
RCMP missing children services; Esrah Boulton, .
People who know Pamela and Thea Whelan paint a picture of a loving, responsible, active family liked and respected in Victoria.
Pamela Whelan had held a provincial government communications job, was deeply involved in her daughter's school, and supported her rowing endeavours. Thea was a popular honours student at Victoria High School, co-valedictorian in her 2009 graduating year, and a keen athlete and volunteer who recently travelled to Africa.
"This is incredibly surprising and shocking. It's nothing I would have believed or thought of," said Stephen Bennett, former principal of Victoria High School and now principal of educational staffing for the Greater Victoria School District.
Bennett worked closely with Pamela in her role as vice-president and then president of the school's parent advisory council, remembering her as someone supporting not only her own daughter's education but as a supporter of education in general.
"She was always a very thoughtful, respectful individual," Bennett said. "It takes a special parent to be involved in a parent advisory council."
Pamela was organized, he said.
"She was certainly able to run a meeting. She certainly was well-spoken, very articulate. I wouldn't call her shy and retiring, no. She was certainly not afraid to have a conversation."
As far as the relationship between mother and daughter, Bennett said, "From the outside looking in, things looked like they were fine."
Thea took an academic program at Vic High and returned to upgrade marks in two courses through continuing education at S.J. Willis, he said.
"Thea was a student that was viewed incredibly positively by her peers," Bennett said. To be chosen as valedictorian in a vote by fellow classmates, "You have to really appeal to a large number of kids."
Thea had a "great sense of social justice, a great sense of presence and certainly was appreciated by her peers in that regard. She really was a model student. Academically, she performed very well."
John Gaiptman, district superintendent of schools, said Thea attended Central Middle School prior to Vic High. The district requires two pieces of official identification for students to enrol.
It has a copy of a long version of what appears to be a valid birth certificate for Theadora Gloria Whelan, listed as being born on Feb. 18, 1992 in Toronto, he said. The mother is listed as Karen Whelan and the space for the father is blank. It is difficult to read the issue date of the certificate but it appears to be June 3, 1996, Gaiptman said.
He has a copy of a Canadian passport for Thea, also showing the same birthdate, issued in December 2009.
Parents who take on the job as chairperson of a parent advisory council "put in an enormous amount of volunteer hours," he said.
"They [the Whelans] were well-known in the community. This young lady was not only a wonderful student but obviously very popular."
Alanna Wrean served on the parent advisory council with Pamela.
Pamela "put a lot of energy into that and seemed to really care about how her daughter was doing at school as well as everybody else's child," Wrean said.
A list of orders in council from Dec. 6, 2004, shows that Pamela Whelan was appointed to province's Public Affairs Bureau as a public affairs officer. At some point she worked with the Advanced Education Ministry.
On May 2 of this year, another order in council list shows that Whelan, then with the Ministry of Finance, was among seven public affairs and communications officers whose appointments were rescinded.
A spokesman for B.C. government communications would not comment on Friday.
Connor McLeod coached Thea for several years as she competed for Victoria High School and with the Gorge Rowing and Paddling Centre, and later worked with her as a volunteer coach at the school.
"I had contact with her mum on a fairly frequent basis because of how involved the parents need to be. I had a good experience with her family in general."
Thea, who is 5-foot-10 or 5-foot-11, was a good rower, he said.
"She had a great character. She was always really positive about things — made a great contribution to the team."
For the first two years, Thea rowed for recreation but after doing particularly well at an indoor-rowing machine competition at the University of Victoria, she started taking it more seriously and her extra efforts were paying off, McLeod said.
"She took to the endurance aspect fairly well and put in a lot of hours of training and was developing herself really well."
Pamela would frequently collect her daughter after practice and hosted potluck dinners prior to big events at her home.
Near the end of Thea's time rowing, she was training in the single's category which is one of the most difficult, McLeod said. But a back injury in the new year of Grade 12 sidelined rowing.
Even though Thea was unable to row, she volunteered in the 2009-2010 school year to work with McLeod coaching Vic High students for the three-month school season.
"It's definitely a big commitment from the people involved and it was great she was so willing to do it. Actually, she would put in more time than necessary." Volunteers are required to put in about eight hours per week, but McLeod said they each devoted 18 to 20 hours per week to train students at the school and at the Gorge.
After volunteering wrapped up, Thea went to Africa and then attended university out of province, he said.
kwestad@timescolonist.com
cjwilson@timescolonist.com
We thought you might also be interested in..