Eating illness victim offered treatment
Dec 04 2011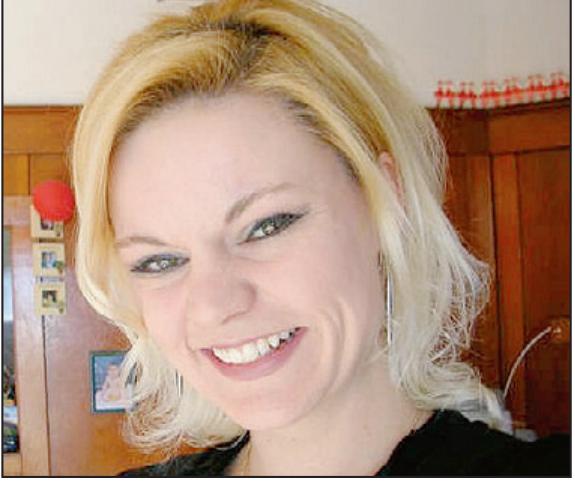 Amber Foster before she was stricken by an eating disorder.
Photograph by:
Submitted Photo, Times Colonist
A Comox woman is relieved to hear that the province has come through with funding for her to receive treatment at an eating disorder clinic at the University of Alberta.
Amber Foster, 30, leaves for treatment Monday. She had been upset after being discharged from a Vancouver clinic while her health is fragile.
Foster has been treated by a medical doctor and psychiatrist at St. Paul's Hospital for eight years. She suffers from anorexia nervosa, in which patients refuse to eat to compensate for mental issues. Over time, the body deteriorates and complications can threaten the patient's life.
Foster currently weighs 76 pounds and is grappling with "refeeding syndrome," in which eating food makes her sick.
"St. Paul's told me I'm chronic and I have to learn to live with my lifelong disease," Foster said Thursday. She has been repeatedly sent home to Comox where, she says, there's no support.
After a phone call from the Ministry of Health Friday, informing her of the new treatment, Foster said she felt "wonderful."
Dr. Julia Raudzus, acting medical director of the adult eating disorder program at St. Paul's Hospital, said she cannot comment on the specifics of Foster's case, but added that there is help available for eating-disorder sufferers throughout the province.
"I really want people to know there's an excellent complement of services, not just at St. Paul's, but that there is a wealth of knowledge throughout the province," said Raudzus. "We work together as a network."
Patients treated at St. Paul's are often referred by their family physicians, she said. Their treatment plan is determined, in part, by how sick they are and how motivated they are to get well.
Foster said she feels ill and wants help desperately.
"I want medical stabilization with psychological care afterwards," she said, adding that her family doctor believes her status to be critical. "My doctor wants me in hospital immediately."
Foster wants treatment like that offered in specialty clinics such as the one in Guelph, Ont. But she had been unable to get the province to pay up.
Treating patients with eating disorders is difficult because each case is extremely complex, said Raudzus. "Generally, individuals with eating disorders all have an underlying illness that has caused a distortion of weight and shape, an emotional distress that is coped with a use of food either through some manifestation," Raudzus said. "It's important to recognize that food is not the underlying issue. It's a mental illness that has physical manifestations."
People with eating disorders use food to cope with psychological issues. Over time, the feeding patterns can bring about grave physical consequences, she said.
"People with eating disorders have utilized food as a coping mechanism and, unfortunately, it becomes a very destructive one that has, at many times, grave physical consequences," said Raudzus. Patients can be reluctant to follow programs, she added.
"An individual may recognize the illness has a great functional impact on them and they want to make change," said Raudzus.
"But the illness has also served a purpose. Until that balance of how it helps and how it harms them is shifted, it's very hard to make change."
Some patients who say they want to change their behaviour may not be able to make those changes because they're in the grips of their illness, she said.
"Part of them desperately wants to get better, but part of them does not," she said.
smcculloch@timescolonist.com
We thought you might also be interested in..
Notice
: Undefined index: event in
/home/viccity/public_html/v2/content.php
on line
67