Police may add charges in 1993 child abduction
Dec 06 2011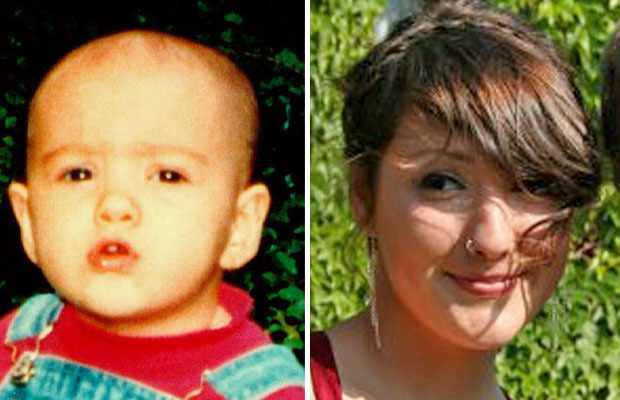 At left, Sigourney Chisholm was born in 1991 and abducted in 1993. In Victoria, she was known as Thea Whelan, an honours student, well-liked athlete and a valedictorian of her 2009 graduating class at Victoria High School. The photo at right was published in the Times Colonist on June 20, 2009, as part of a graduation project.
Photograph by:
RCMP missing children services; Esrah Boulton, .
Patricia O'Byrne, the Victoria woman accused of abducting her infant daughter 18 years ago, might face additional charges and so might some of her family members and friends, Toronto police said Monday.
"We are investigating other potential charges against her and potential charges against other people who may have aided and abetted her in her ability to evade police for the last 18 1⁄2 years," Det.-Sgt. Dean Burks said.
Others being investigated include relations, friends and a former neighbour. They live in Canada, the U.S. and the U.K.
O'Byrne, accused of parental abduction of her daughter, whose legal name is Sigourney Chisholm, was arrested Thursday at her Howard Street home. At the same time, her 20-year-old daughter, living in Toronto, was being informed of the charge by police and two counsellors from the Missing Children's Society of Canada.
The young woman was not entirely surprised, Burks said.
"Some things had taken place between her and her mother over the last couple years, and she suspected that things had occurred, so she wasn't completely shocked when this was brought to her attention," Burks said.
The mother and daughter had lived in a Howard Street bungalow for about 10 years, renting before buying it in a $325,000 cash sale in August 2005. They were known as Pamela Whelan, who worked for several years as a provincial government public affairs officer and at an insurance office before that, and Thea Whelan, a Victoria High School 2009 valedictorian and a respected athlete and honour student.
O'Byrne appeared briefly in a Toronto courthouse Monday and remains in custody. A bail hearing is scheduled for today. The 54-year-old is being represented by high-profile defence lawyer Eddie Greenspan.
Greenspan's associate Todd White appeared with O'Byrne on Monday. "We're going to fight tooth and nail to get her released and to fight these charges," White said.
White denounced the Crown's move to detain O'Byrne, who was flown to Toronto Sunday. He also spoke out against an order barring O'Byrne from communicating with her daughter and Joe Chisholm, the Toronto man who has been searching for his daughter since May 1993, when he last saw her. The parents had separated and been awarded joint custody.
Shortly afterward, mother and daughter disappeared. For years, Chisholm has used social media to search for them, and has travelled throughout Canada, to the U.S. and to the U.K. while following leads.
O'Byrne, wearing a long black sweater and black shirt, was in court for just moments Monday. She smiled briefly at a family member believed to be her brother, who stood at the back of the courtroom; the man, who declined comment afterward, appeared to be fighting back tears.
Toronto police have followed many leads since 1993, but it was one given this fall to the Missing Children's Society of Canada that led to O'Byrne's arrest.
All tips that come to the Calgary-based organization are kept confidential.
The quality of the tip "stood out to our team," said Amanda Pick, executive director of the organization. It has an investigative team of retired police officers who vet the tips before passing them on to police.
Toronto police said they received the tip in September. They identified the assumed names of mother and daughter, as well as confirming that they were on Vancouver Island.
They worked with Victoria and Saanich police as well as the RCMP, Burks said, and narrowed the search to Victoria, in part using social media and surveillance.
O'Byrne had almost been arrested in the past, Burks said, notably in 1999 in the U.K., where she left quickly, shortly before police went to her home.
"I think it would be almost impossible to evade police this long on your own," Burks said. "You have to be able to finance the moves and the lifestyle."
Whether those who helped her knew she was evading arrest is a key part of the investigation, Burks said.
So far, Joe Chisholm has not seen his daughter, saying he will wait for her to decide to contact him and other family members.
kwestad@timescolonist.com
— With files from Postmedia News
We thought you might also be interested in..