Vancouver Island plumbing apprentice awarded $86,000 after being sexually assaulted by supervisor
Dec 07 2011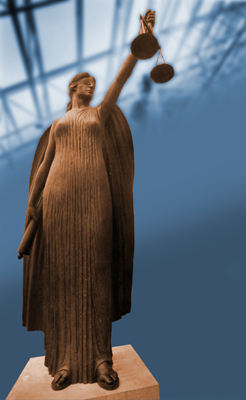 A Supreme Court Judge has ruled that plumbing apprentice Joy Corfield is entitled to $86,000 in damages after being sexually assaulted by her surpervisor. Corfield was sexually assaulted by Phil Shaw nine times in six months while she was apprenticing at Baker Industries Ltd. in Duncan in 2005,. Shaw was the son of the small company's boss.
Photograph by:
Graphic, The Province
A female plumbing apprentice on Vancouver Island has been awarded $86,000 in damages after a judge found she'd been sexually assaulted by her male supervisor.
Joy Corfield was sexually assaulted by Phil Shaw nine times in six months while she was apprenticing at Baker Industries Ltd. in Duncan in 2005, says a B.C. Supreme Court civil case ruling released Tuesday.
"Mr. Shaw repeatedly groped Ms. Corfield and some of the assaults involved the use of force," said B.C. Supreme Court Justice Bruce Butler.
"His sexual advances were quite aggressive and she was forcibly restrained on three occasions. He ignored her persistent pleas for him to leave her alone."
The incidents happened while Corfield was assigned to work with Shaw, who was responsible for handing out the job assignments for the small family plumbing firm, court heard.
The assaults occurred at various locations, including several job sites at homes and construction sites.
Corfield did not tell any of her friends, family or co-workers about the assaults, in part out of concern that as one of only a few young women working in a male-dominated industry, she could lose her job.
She also didn't report the assaults to police.
But shortly after a Christmas party, she told her boss, Ian Baker, who was also the father of Shaw, of the assaults. She quit shortly afterwards.
At trial the defendants challenged Corfield's credibility, but the judge found her to be a "very credible" witness.
By contrast, the judge found that Shaw's denial of the assaults to be unconvincing.
After she quit the job, Corfield alleged she suffered anxiety, depression, loss of self-esteem, inability to concentrate, sleep disturbance and anger.
The judge found that Corfield was mildly anxious, moderately depressed and her condition was amenable to treatment.
"While I accept she has suffered ongoing emotional and psychological trauma, she has been able to function reasonably well in both her personal and working life."
Corfield argued that Baker was also liable but the judge dismissed that argument. Her claim that the plumbing firm was vicariously liable was also rejected.
The judge ordered Shaw to pay Corfield $60,000 for pain and suffering, $22,500 for past income loss, $3,000 for cost of future care and $1,273 for special damages.
Shaw has received no criminal penalty since no prosecution was launched by Corfield.
"However, Mr. Shaw did not and will not profit in any way from his actions," said the judge. "More likely he will always regret those actions. This is particularly the case given the publication of these reasons for judgment."
kfraser@theprovince.com
twitter.com/keithrfraser
We thought you might also be interested in..