Child who vanished in 1993 lived in Ireland before she was moved to Victoria
Dec 07 2011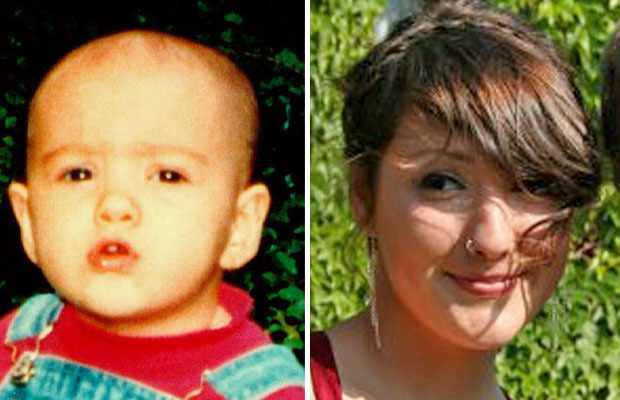 Left, Sigourney Chisholm was born in 1991 and abducted in 1993. In Victoria, she was known as Thea Whelan, an honours student, well-liked athlete and a valedictorian of her 2009 graduating class at Victoria High School. The photo at right was published in the Times Colonist on June 20, 2009, as part of a graduation project.
Photograph by:
RCMP missing children services; Esrah Boulton, .
A young Victoria woman at the centre of an alleged child abduction lived in Ireland before she was moved here as a youngster, Irish school records show.
It's another piece of the puzzle in a case that has tormented the woman's father and troubled police and national missing children's societies since May 1993.
The woman's mother, Patricia O'Byrne, is said to have abducted her when she was a 20-month-old baby named Sigourney. It happened shortly after O'Byrne and the baby's father, Joe Chisholm, were awarded joint custody of Sigourney.
O'Byrne is now in police custody and faces a bail hearing today, accused of abducting her daughter, now 20. O'Byrne's peaceful arrest Thursday at her Victoria home was the culmination of an 18-year search by police and by Chisholm and his family in Toronto, who searched throughout North America and the U.K. for the girl.
The mother and daughter went by the names Pamela and Thea Whelan.
School records show that Thea attended a primary school in a small community in Co. Cork in southern Ireland, said John Gaiptman, superintendent of schools for the Greater Victoria School District.
It's not known how long Thea was enrolled in St. Mary's National School in Waterpark, Carrigaline.
Thea was subsequently enrolled at Central Middle School and then at Victoria High School, where she graduated with honours in 2009.
Carrigaline is a small community of more than 11,000 residents, 12 kilometres south of Cork City.
St. Mary's National School had an enrolment of 123 girls and 100 boys in the 2010-2011 school year, according to the website SchoolDays.ie. The school is sponsored by the Anglican Church of Ireland.
Gaiptman also said since O'Byrne was arrested, "nobody has come up with 'I always suspected something was off.' Not a whisper, not a sound. Just the opposite."
Both the mother and daughter were involved in the Victoria school community. Those who know O'Byrne praised her, Gaiptman said. "Every single person that I have spoken to has said they like the mom, very much so. Just a selfless, caring mom. You needed a job to do, she was a volunteer, ready to do it."
As a single mother, "it's not like she had tonnes of time. This is somebody who held down a job, volunteered at the school, and raised a great kid," Gaiptman said.
O'Byrne's bail hearing, originally scheduled for Tuesday, was adjourned until today. She is being represented by high-profile criminal defence lawyer Eddie Greenspan, who is not known to take pro bono cases.
Toronto Police are investigating other charges against O'Byrne, 54, as well as looking into charges against about five other people — family, friends and possibly a neighbour — who may have aided and abetted her in eluding capture.
Det. Sgt. Dean Burks said people on the run often need large amounts of cash available at a moment's notice.
Whelan had worked for the B.C. provincial government as a public affairs officer since December 2004, but was let go, along with several others, in May 2011. In 2009-2010, her wage was $69,302.
Whelan bought a bungalow on 2325 Howard St. in August 2005, paying $325,000 cash, according to B.C. Assessment records.
On Oct. 17, 2007, though, a mortgage for $557,000, secured by the property, was granted by the Royal Bank. The 2011 assessed value on the property is $435,400.
Toronto police said O'Byrne's father died before 1993 and her mother died shortly after.
It is not known how much family she has in Canada, although a man identified as her brother attended her court appearance Monday.
cjwilson@timescolonist.com
kwestad@timescolonist.com
We thought you might also be interested in..