Warm welcome from all sides for police overseer
Dec 08 2011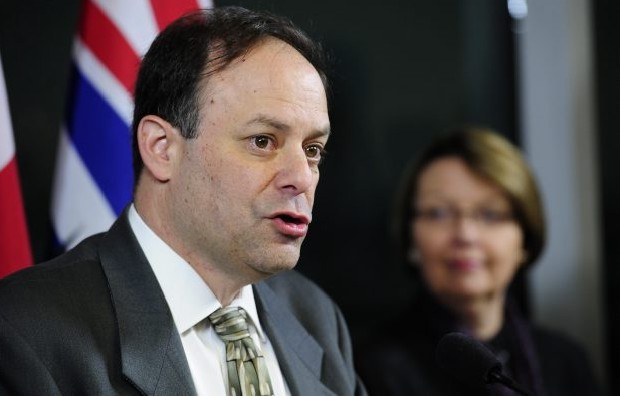 Richard Rosenthal, the current independent watchdog of police in Denver, has been chosen to head the new civilian oversight body for police-involved shootings or serious injuries in B.C.
Photograph by:
Nick Procaylo, Postmedia, timescolonist.com
The B.C. Civil Liberties Association, police brass and union chiefs welcomed Wednesday's appointment of a civilian director to lead the province's police oversight body.
Richard Rosenthal, a former U.S. prosecutor and police monitor, will head the Independent Investigations Office which will investigate police-involved deaths or serious injuries and criminal allegations against B.C. officers.
"He certainly seems to have a significant amount of experience with similar incidents we've seen in B.C., for example video evidence that contradicts statements from police," said David Eby, executive director of the B.C. Civil Liberties Association, which has long called for an end to the practice of police investigating themselves.
Several police leaders were at Tuesday's announcement in Vancouver to show their support for independent oversight.
"Police, both the RCMP and through the BCACP [B.C. Association of Chiefs of Police] have advocated for this independent opportunity to review investigations, as we recognize that this is a critical element to public confidence," said RCMP assistant commissioner Fraser MacRae.
Tom Stamatakis, president of the B.C. Police Association, the union representing the province's more than 2,500 municipal police officers, said officers will be willing to participate in transparent, fair and timely investigations.
Eby said it's a boon for Rosenthal that he's being welcomed with open arms by police executives and the union, which was not the case in Portland and Denver where he set up oversight bodies. "This is a real honeymoon period for him that he needs to take advantage of," Eby said. "He needs to get the regulations in place to require co-operation from police detachments on the ground and the policies in place to ensure complete and thorough investigations of police conduct while there is this goodwill."
The Office of the Police Complaint Commissioner will continue to oversee misconduct complaints against police officers.
Premier Christy Clark did not rule out the two oversight bodies being merged, but said she wanted to focus on getting the Independent Investigations Office up and running as quickly as possible.
The location of the office, staffing levels and budget have yet to be decided, but Clark said the start-up costs plus first- year budget will be "closer to $10 million."
Investigators have to be poised to go to a shooting at a moment's notice. Rosenthal told a Denver newspaper he did not have a drink in the city for six years because he could be called to work at any time.
Ontario's Special Investigations Unit has an annual budget of $7 million and is staffed by 69 investigators: a mix of civilians, former police officers and forensics experts.
The Alberta Serious Incident Response Team is led by a civilian but staffed by former police officers and serving RCMP, municipal and military officers seconded to the unit. It has a budget of $3.4 million.
kderosa@timescolonist.com
We thought you might also be interested in..