$25-million plan aims to revive Victoria gateway
Dec 08 2011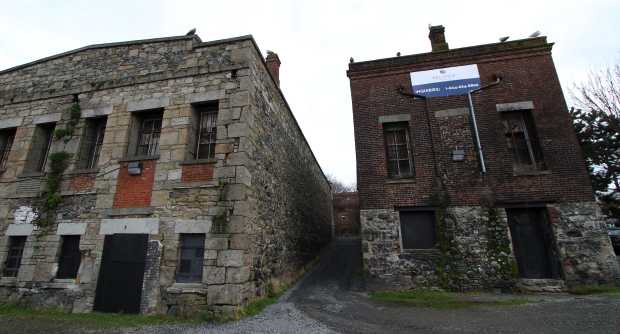 The Northern Junk warehouses on Wharf Street in Victoria were built in the 1860s.
Photograph by:
Bruce Stotesbury, timescolonist.com
A proposal to build a five-storey, commercial and condominium development that would breathe life into the historic Northern Junk buildings at the foot of the Johnson Street bridge will be before Victoria's new city council next week.
Vancouver's Reliance Properties Ltd., owners of the vacant Northern Junk buildings, is pitching a revised $25-million proposal for the waterfront site.
The development, on Old Town's western edge, would see Reliance buy city land next to the two Wharf Street Northern Junk warehouses, which were built in the 1860s. The consolidation makes room for a condominium development above street-level commercial space.
Jon Stovell, president of Reliance, said the revised design has 56 residential units compared with the 48 proposed last year. While the massing and height of this proposal is similar to the last, it is less contemporary in character — more segmented and vertical in design with more use of brick, he said.
"The thing that's really interesting about the project is we're bringing so much circulation space onto the private property and creating publicly accessible walkways from two or three entry points . . . to bring people down to the seawall," Stovell said.
"We hope in a way that the public will move through the project onto the walkway which will ultimately lead onto the bridge instead of just skirting that land and that waterfront as they typically do now."
Reliance is also proposing a waterfront public plaza. A stairway suitable for seating will provide access to the existing marina. A new public connection to the Victoria Harbour Pathway is also planned.
There will be street level commercial and restaurant spaces.
The two heritage buildings may be connected with a glass atrium. Reliance is seeking zoning approval for both commercial and live-work for the heritage buildings.
"We're quite hopeful that ultimately it will be more commercial and predominantly commercial in those buildings, which is restaurant or that type of thing, but we need the flexibility to at least have some of the areas of the building be live-work," Stovell said.
Reliance proposes to build 34 underground parking stalls and provide 28 street-level bike racks and 56 underground secure bike lockers.
Victoria Coun. Pamela Madoff, a heritage advocate, had not seen the latest proposal but plans to meet with Reliance representatives this week.
She said she holds to the principle that new buildings in Old Town have to be subservient to the existing townscape and not dominate. "It's Old Town as a whole that's important and how it reads and in particular with this site because it's literally the gateway to Old Town, it sets the tone," Madoff said.
bcleverley@timescolonist.com
We thought you might also be interested in..