Woman charged with abduction of daughter denied bail
Dec 08 2011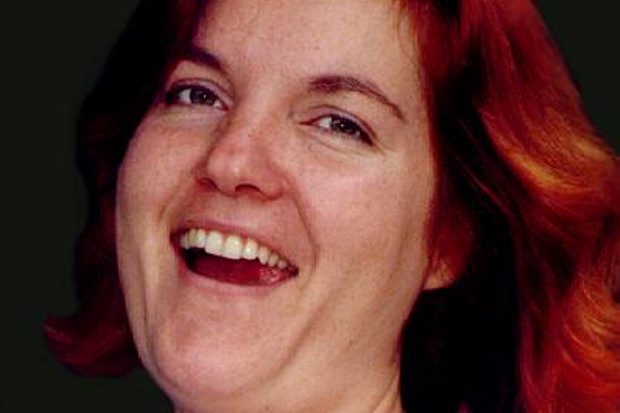 Screen capture of Patricia O'Byrne accused of abducting her daughter in 1993.
Photograph by:
RCMP National Missing Children Services, .
A "media frenzy" surrounding a woman who allegedly abducted her daughter 18 years ago has spurred an unusually harsh prosecution, lawyer Edward Greenspan said Wednesday after his client was denied bail.
Victoria resident Patricia O'Byrne faces one charge of abduction in contravention of a custody order. Details of the bail hearing and the reasons for the decision are covered by a publication ban, standard in such proceedings.
"There is a media frenzy that has surrounded this case that is causing the Crown to go way beyond what is normally done in cases of this nature, to the point where I think people are forgetting something that's basic in Canadian law, and that is presumption of innocence," Greenspan said outside the Toronto courthouse where a
justice of the peace had ordered that his client remain in jail.
Greenspan said he will seek a review of the bail decision in Superior Court in the coming weeks.
O'Byrne, wearing a green prison sweatsuit and with grey-streaked, shoulder-length hair, was impassive at the ruling, but occasionally shook her head while listening to the evidence. She is accused of fleeing Toronto in 1993 with her then-infant daughter, whose identity is now protected by a publication ban.
The girl's father, Joe Chisholm, searched in Canada and the United Kingdom.
A tip led to the arrest in Victoria last week of O'Byrne, who had lived in the city with her daughter under an assumed identity.
Greenspan said the case was "different than the normal" because bail is typically granted for this type of offence.
His client is "holding up and I think she's hopeful that she'll get bail, be able to go back to British Columbia and prepare for the trial."
Toronto Police Detective Sgt. Dean Burks said in an interview that, at some time in the 1990s or early 2000s, the father pursued a tip to Vancouver, where he spotted the mother get in a car near the Capilano Suspension Bridge.
The authorities were called, but the woman was not found.
An arrest was almost made in England in 1999, but the mother left before police arrived, Burks said.
Passports and other documents were found at the Victoria home, he said.
"We don't know where the alias came from at this point," he said.
We thought you might also be interested in..