Rules relaxed for late-night outlets
Dec 09 2011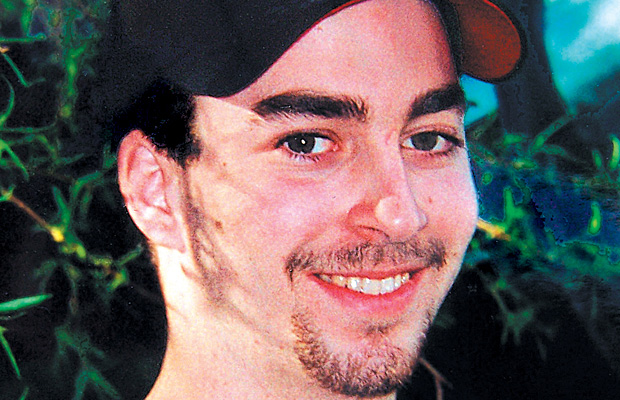 Grant DePatie was killed while working at a Maple Ridge, B.C. gas station in March 2005.
Photograph by:
TIMES, file
Rules for staffing late-night businesses that are open to the public, such as gas stations and convenience stores, are being relaxed, sparking criticism from a labour leader and the father of Grant DePatie.
The changes, announced Thursday by WorkSafe B.C., would allow businesses to have a lone worker on night duty provided there is a surveillance camera, a time-lock safe that can't be opened late at night, a sign indicating the use of a time-lock safe, and good visibility into and out of the workplace.
Lone workers must also be at least 19 and have access to a "panic button" transmitter.
The new rules, which WorkSafe B.C. is calling a third option, come into effect on April 15.
Under existing regulations, employers have two options for late-night staffing: Have more than one person work or erect barricades to separate the worker from customers.
At gas stations, prepay mechanisms for fuel are required.
The measures date back to 2005, when Maple Ridge gas-station attendant Grant DePatie was dragged to his death while trying to prevent a "gas and dash." The requirement that gasoline be prepaid is known as Grant's Law.
A look at several Victoria businesses Thursday night found that virtually all were staffed by a single worker. Barriers made of plastic and use of surveillance cameras were the norm.
One gas-station attendant working alone said the safety measures there were fine with her.
"We already have cameras," said the woman, who did not want to give her name.
Another said that the barriers and other provisions at the station he works for have always made him feel comfortable.
But critics say the changes will make workers more vulnerable to robbery and violence.
"Your picture will be taken if you are being robbed or stabbed," said B.C. Federation of Labour president Jim Sinclair. "That isn't a safety precaution. This isn't about safety of workers.
"It has to do with bowing to the liquor lobby and to the convenience store owners who don't want to keep their workers safe, but want to keep their stores open," Sinclair said.
Roberta Ellis, a WorkSafe B.C. vice-president, said "our priority continues to be protecting late-night retail workers from acts of violence."
Ellis said none of the options is perfect, and that there have been cases where two workers together on the job have both been assaulted.
"WorkSafe B.C. also knows that in some situations barriers don't work and are resented by workers." Some workers have complained about lack of ventilation because of safety barriers, and the feeling of being caged.
She said the change was brought in because some employers were having difficulties with the requirements.
DePatie's father, Doug, also spoke against altering the rules. He called the changes "an escape clause" for employers. "I think it's going to cost lives of employees and workers. Right now they are going to be sitting ducks.
"Grant's death has been relegated back to the cost of doing business. I feel like we're back at Square 1," DePatie said.
"When the spotlight was on Grant's death, WorkSafe B.C. scrambled to show they were taking action to protect late-night workers, and doing right by Grant.
"Two years later, with the issue out of the spotlight, WorkSafe B.C. is caving to employer demands to make workplaces more dangerous. They seem to have forgotten the negligence that led to Grant's death."
jwbell@timescolonist.com
We thought you might also be interested in..