Suicide sparks review of youth mental illness
Dec 13 2011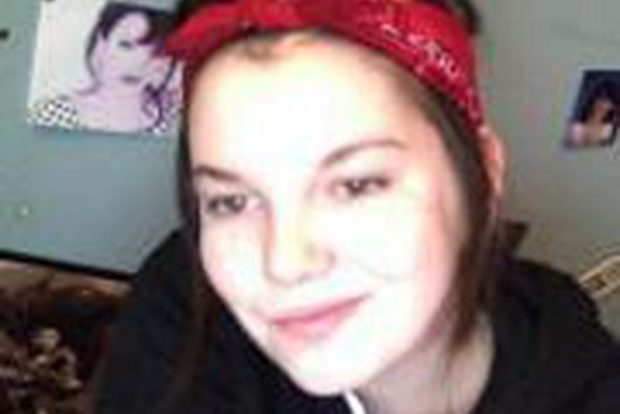 Hayden Kozeletski: Anxiety attacks grew steadily worse.
Photograph by:
via facebook, .
The disappearance and suicide of Hayden Blair Kozeletski last year is being explored at a coroner's inquest that's also examining what services are available for troubled, depressed teenagers on Vancouver Island.
Kozeletski, 16, disappeared from Ledger House, a psychiatric facility in Saanich, on Dec. 19, 2010, after returning from a weekend visit to her home in Campbell River. Her father found her dead about two hours later near the beach on the grounds of the Queen Alexandra Centre for Children's Health, where Ledger House is located.
Kozeletski's death has sparked a review by the Vancouver Island Health Authority, the Representative for Children and Youth and Saanich police.
On Monday, a five-member coroner's jury began to learn about the last months of Kozeletski's life, in which she suffered from depression, anxiety and panic attacks, and made repeated visits to the emergency ward. The jury is also hearing how family, school, the provincial government and the medical profession tried to help the teen who had a four-year history of feeling sad, angry and frustrated.
On Oct. 5, when Kozeletski had an anxiety attack at school, a counsellor arranged for her to see the crisis nurse at Campbell River General Hospital. Kozeletski told the nurse that someone connected to the family had sexually assaulted her beginning when she was five and ending six years later when she told her parents.
The jury heard that Kozeletski had a recent chance encounter with her alleged abuser that may have triggered depression.
The nurse contacted child protection worker Marianne Currie, who talked to Kozeletski about the alleged abuse.
Currie told Kozeletski she was required to inform the RCMP. She also referred Kozeletski to child, youth and mental-health services.
On Oct. 14, suffering increasing panic attacks, Kozeletski brought herself back to hospital. She was transferred to St. Joseph's Hospital in Comox, where she was seen by Dr. Colin Bullock. Although she felt uncomfortable on the adult ward, she remained there until Oct. 18.
Bullock testified by video that Kozeletski told him she felt betrayed by Currie and that she wasn't asked if she wanted police to be called.
"She felt she was messing up everyone's lives," Bullock said.
On Oct. 24, Kozeletski was picked up by police after someone saw her walking near the Canyon View Trail with a length of rope. She was taken to hospital and spent four days in a secure room there before being transferred to Ledger House.
Psychiatrist Peggy Firstbrook testified that Kozeletski was overwhelmed psychologically and "intensely self-blaming" about the distress she felt she had caused her family. Once the professionals were informed, "she felt out of control of her own story," Firstbrook said.
"I've wrecked my family. It will never change," she recalled Kozeletski saying.
Firstbrook testified that Ledger House, which has eight beds, is supposed to provide short-term, not long-term, care for youth with psychiatric problems.
The Maples, run by the Ministry of Children and Family Development, is the only psychiatric residential treatment facility for youth in B.C.
Inquest counsel John Orr asked if it would have been possible to transfer Kozeletski from the hospital to The Maples. Firstbrook indicated it would take time to make a referral. "It's even more of an issue for people who live on Vancouver Island," she said.
RCMP Const. Ryan Pullin testified that although he tried to meet with Kozeletski several times to take a statement, the allegations of sexual assault were never investigated.
Lawyers for VIHA, the ministry, the doctors and the family are taking part in the inquest.
ldickson@timescolonist.com
We thought you might also be interested in..