Psychiatric facility staff made me angry, mother tells inquest
Dec 14 2011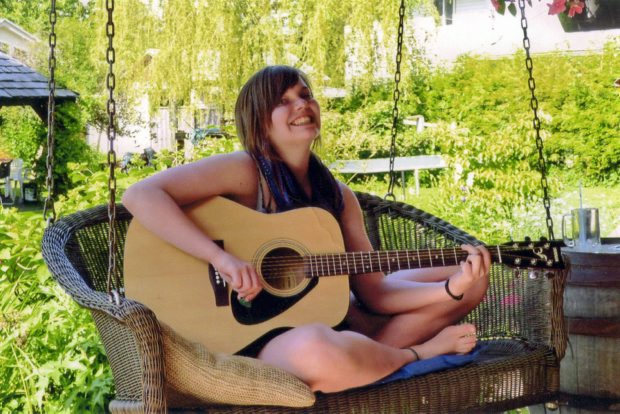 Hayden Kozeletski: Anxiety attacks grew steadily worse.
Photograph by:
Family photo, .
Hayden Blair Kozeletski's mother told a coroner's inquest Tuesday she felt overwhelmed and angry when she tried to get medical help for her deeply depressed daughter.
On Tuesday, Barbara Kozeletski's testified that Hayden changed from an amazing child into an anxious, panicked 16-year-old, who took her own life on Dec. 19 last year. "To see your child upset is hard," she said.
The inquest has heard that Hayden became increasingly depressed in the fall of last year and made repeated visits to the emergency ward at Campbell River General Hospital. On Oct. 5, she confided to a crisis nurse that she had been sexually abused by a non-blood relative. The alleged abuse was reported to a child protection worker, who notified the Mounties. A constable called their home several times, hoping to talk to Hayden, Kozeletski said.
"She was so not ready to give him a statement."
Kozeletski told inquest counsel John Orr she did not feel properly informed about Hayden's progress at St. Joseph's General Hospital in Comox, where Hayden was admitted to the adult psychiatric ward.
"I'm choked. Nobody phoned to tell me my daughter was in hospital. I should have received a phone call," Kozeletski said.
In late October, Hayden was admitted to Ledger House, a psychiatric youth facility that is part of the Queen Alexandra Centre for Children's Health in Saanich. She was to be discharged Dec. 17, but the plan was postponed because of the despair she was feeling.
Kozeletski testified that she was told abruptly by Ledger House staff at a meeting on Dec. 16 that Hayden did not want to go home, that she wanted to stay with family friends.
"I was mad," said Kozeletski, who felt patronized by the staff. Kozeletski went after Hayden, who had left the meeting in tears. She found her daughter, crying in the bathtub. She recalled Hayden saying: "I'd be better off dead. I just wreck everything."
"And I said to her, 'Every day that you breathe is a good day. If this is what you need, this is what we need to do.' "
There was no other meeting to discuss whether Hayden should go home for the weekend and no other risk assessment performed, testified Kozeletski, who took her daughter home that night.
On Saturday night in Campbell River, a distressed Hayden went to hospital. She was given medication, Ativan, and plans were made to send her back to Ledger House.
No one called the family to tell them Hayden was in hospital until Sunday morning, testified Kozeletski. When they arrived to pick her up, they found Hayden wobbly, overmedicated and walking around by herself.
Hayden was giddy and laughing on the trip back, but calmed down as they drove over the Malahat, said Kozeletski.
The atmosphere at Ledger House was cold and strange when they took Hayden in. As they left, Hayden slid down the wall and looked up at her parents as if to say, "I'm done," Kozeletski said. "We kissed her goodbye and told her we'd see her in a couple of days," Kozeletski said.
Hayden waved at them.
"She was a mess. Someone should have assessed her and put her in a secure area," Kozeletski told Orr.
The coroner's office has confirmed that Hayden's alleged abuser has died.
ldickson@timescolonist.com
We thought you might also be interested in..
Notice
: Undefined index: event in
/home/viccity/public_html/v2/content.php
on line
67