Snowfall warning for eastern Vancouver Island, rain for Victoria
Dec 14 2011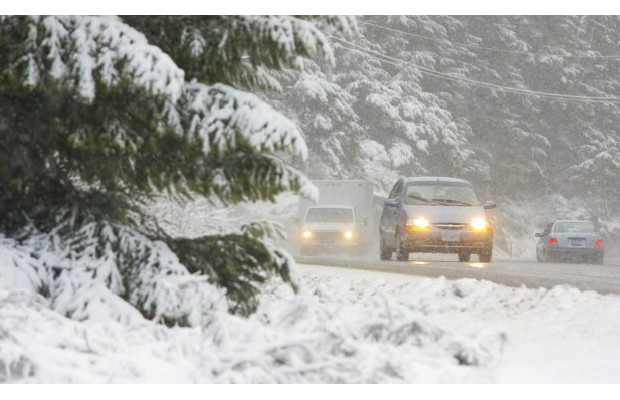 As much as 5 cm of snow could fall near the Malahat Wednesday night, as seen in this 2009 file photo.
Photograph by:
Debra Brash, timescolonist.com
A snowfall warning for eastern Vancouver Island was issued Wednesday by Environment Canada with five to 10 cm expected by Thursday morning.
Victoria was expected to dodge the bullet, however. Environment Canada was predicting a 40 per cent chance of showers Wednesday morning with rain beginning closer to noon. Precipitation could fall as snow closer to the Malahat and in areas of higher elevation due to lower temperatures.
Environment Canada said a low pressure system approaching the south coast will spread a mixture of wet snow and rain to eastern Vancouver Island Wednesday morning.
Precipitation will continue in the evening before tapering off Thursday morning as the system moves further inland.
Victoria was expected to reach a high of 4 Wednesday and 7 Thursday.
Rain is expected Wednesday night, falling as snow near the Malahat, where as much as 5 cm of snow could fall.
We thought you might also be interested in..