Father tells inquest how he tried to save daughter
Dec 15 2011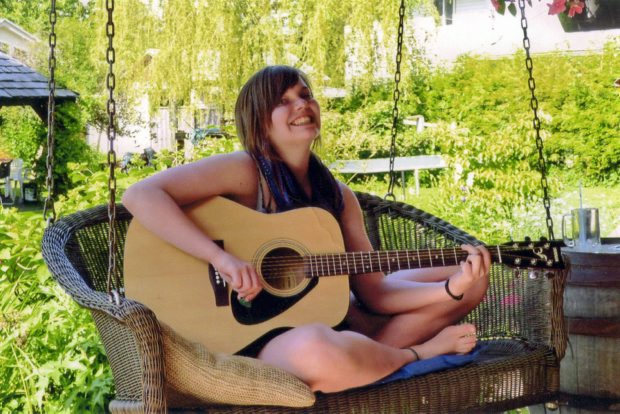 Hayden Kozeletski: Anxiety attacks grew steadily worse.
Photograph by:
Family photo, .
Phil Kozeletski ran to the beach and searched frantically for his depressed daughter who had walked away from Ledger House youth psychiatric facility two hours earlier.
"I could see her maybe 100 feet in front of me," he testified Wednesday at the inquest into her death. "It looked like she was standing on a log. When I got closer, I realized she wasn't standing."
Hayden, 16, had hanged herself with a scarf. A desperate Kozeletski tried to reach the knot, but it was too high. He grabbed Hayden and tried to pick her up, until he couldn't hold her. "I had to put her on my back to get the pressure off her neck," Kozeletski said.
He phoned 911. He called Ledger House for help. But it was too late, Hayden wasn't breathing, he testified. She was cold.
"The system has to change," Kozeletski told the five-member jury. "This was a day from hell. Everything that could go wrong did. It was like no one really cared."
The inquest has heard that Hayden became increasingly depressed in the fall last year and made repeated visits to the emergency ward at Campbell River General Hospital. On Oct. 5, she told a crisis nurse that, as a child, she had been sexually abused by a person connected to her family. The alleged abuse was reported to a child protection worker, who notified police.
In late October, increasingly distraught, Hayden was admitted to Ledger House in Saanich. On Dec. 16, she was allowed home on a weekend pass. Two days later, she took herself to the emergency ward.
Ledger House psychiatric nurse Joseph Higgins testified that he received a call from the Campbell River crisis nurse just before 11 a.m. on Dec. 19. She told him Hayden had arrived intoxicated and talked about killing herself.
Higgins did not think Hayden would be returned to Ledger House right away. But when staff called the hospital for an update, they learned she was on her way. "I thought she would be transferred when she was more stable," she said.
Tonya Monahan was the child and youth counsellor on duty when Hayden and her parents arrived. Hayden appeared unstable, falling against a wall and sinking to the ground, she testified. "I didn't know what had happened to her. I didn't know what was happening," said Monahan.
She searched Hayden's belongings and found a knife, which she confiscated. Monahan began assessing Hayden's mental status. She made her tea and sat with her. When she made eye contact with Hayden, Hayden giggled and rocked back and forth on her chair and "seemed like the Hayden I knew before."
Monahan got up to make a hot dog for another youth and watched Hayden walk towards her room. When Monahan checked four minutes later, Hayden was gone.
Monahan said she did not have the opportunity to complete her assessment of Hayden or talk to her parents about the weekend. She said she was surprised the Kozeletskis left, although she did not remember asking them to stay and talk.
She searched the building twice, thinking she would find Hayden lost, cuddled up and scared.
ldickson@timescolonist.com
We thought you might also be interested in..