Woman's killer deemed too dangerous for release after 25 years in prison
Dec 16 2011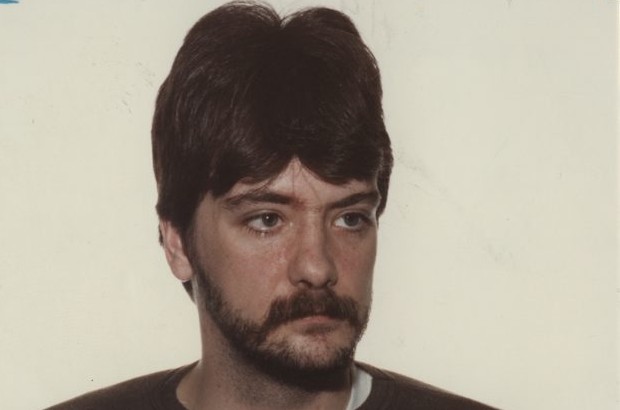 Scott MacKay around the time of the killing.
Photograph by:
File photo, timescolonist.com
Scott Ian MacKay was denied parole Thursday by members of the Parole Board of Canada who felt that, after 25 years in prison, he remains too great a risk to society to be released.
MacKay, bespectacled with grey hair and wearing a blue sweatshirt and jeans, told the board members at the start of the hearing that he felt granting full-and dayparole would be premature.
He hoped to be granted unescorted temporary absences, which would allow him to take part in electrical training for up to 60 days.
But he has already been denied access to a program in Prince George because he was deemed to be too high a risk to reoffend. A psychological analysis has deemed MacKay a medium to high risk to offend against women.
The continued detention of MacKay, now 49, is another marker in the tragic story of Marguerite Telesford, who went missing Jan. 18, 1987, while jogging on Mount Douglas Cross Road in Saanich.
There was no sign of Telesford at the crime scene except for her bloody earmuffs, puddles of blood and a few hairs. Also found there were a crowbar and a shotgun shell. Telesford's body was never found.
Norma and Bill Cowell, who were Telesford's foster parents for the last five years of her life, were upset Thursday that they weren't notified of MacKay's parole hearing.
Norma is still emotional when she speaks of the 20year-old they loved and cared for. There are photos of Telesford in the Cowell home and the family has quiet moments to remember her on two days each year - on her birthday and on Jan. 18, the anniversary of the day she went missing.
"Of course, the pain comes back," said Norma by phone from her Victoria home on Thursday. "She was just a lively, loving girl. Every time I see a lovely black woman with children, I think, oh, she would have had lovely children."
The Cowells have relied on their faith to come to terms with MacKay and the tragedy he brought to their lives. "I'm not angry, we've forgiven him," Norma said.
"You can't carry hatred in your heart and remain a decent person yourself."
MacKay was convicted because a piece of crucial evidence, a blue pompom, was discovered wedged underneath his pickup truck. The Crown theorizes that MacKay, who had already served more than a decade for violent sex assaults, confronted Telesford. She fought back and he ran her over and then shot her.
MacKay told the parole board members on Thursday the same thing he said at his last bid for parole in 2004 - that he doesn't remember the crime.
"It's with a very resonating, deep sense of remorse that I don't know anything about it," said MacKay, adding that he has paid for lie-detector testing to try to remember the event. He even tried to hire a private investigator, a former Mountie, to investigate, but Saanich police would not share their information, MacKay said.
"I have tried in earnest to bring closure to Marguerite Telesford's family and friends," he said.
He offered the parole board an alibi, saying that family members have told him he was with them at the time of the murder.
Even though he said he doesn't remember, MacKay said he takes responsibility for the killing and believes at the time he was capable of committing murder. His vehicle was used in the crime, he now acknowledges, and he owned firearms that could have been used. He is not capable of killing now, he added.
For 18 months, MacKay has been housed at Kwikwexwelhp Institution near Chilliwack, a remote correctional facility that employs First Nations healing and reconciliation.
MacKay has made progress at the facility, the board members noted.
The positive steps follow a rocky period that saw him transferred from William Head Institution because he followed a female volunteer out of the gates and was deemed to be infringing on staff members' boundaries.
MacKay admits he has been unfaithful to romantic partners and has a history of violently attacking three Victoria sex workers. He was out on bail on one charge when he assaulted the third sex worker. "I don't have much credibility when it comes to the feelings of others," MacKay said.
smcculloch@timescolonist.com
We thought you might also be interested in..