Parents hope inquest into daiughter's suicide will bring changes
Dec 16 2011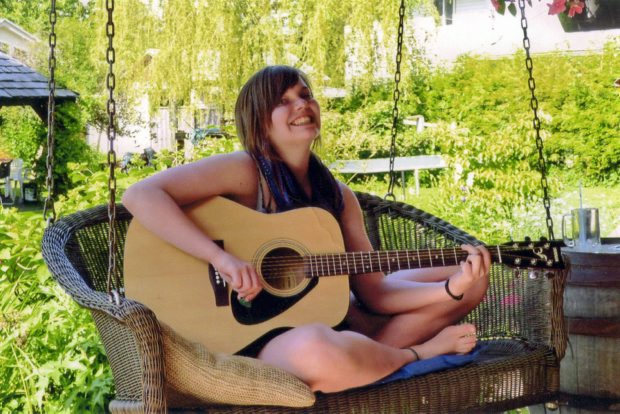 Hayden Kozeletski: Anxiety attacks grew steadily worse.
Photograph by:
Family photo, .
Barbara and Phil Kozeletski are determined that their daughter's suicide a year ago will lead to positive changes to help other young people.
Hayden was 16 when she walked away from Ledger House, a youth psychiatric facility in Saanich, headed to the nearby beach and hung herself with a scarf.
"This inquest is not just about my daughter," Barbara Kozeletski said Thursday outside the Western Communities courthouse, where a coroner's inquest into Hayden's death continued. "This inquest is about everybody else's children. Changes need to be made, the system failed Hayden, I don't ever want to see it happen again."
A key to bringing about change is getting people to be more aware of mental-health issues and suicide, Barbara said. In Hayden's case, the agencies involved didn't seem to know what the others were doing, she said "This whole thing is lack of communication."
Better communication might have ultimately changed how Hayden was evaluated at Ledger House, Barbara said. "Perhaps they would have looked at her state differently and put her in special care, and that would have changed everything."
The Kozeletski were on their way back to Campbell River from Ledger House when they heard about Hayden's disappearance. They turned around at Ladysmith, and Barbara said she was surprised at the lack of activity when they got back to facility.
It was close to two hours since Hayden had disappeared. "I was expecting to pull in and see a parking lot full of police cars and people searching and fire trucks. We pulled in and we were the only ones in the parking lot."
Barbara said contact between police and Ledger House when Hayden's disappearance was first noticed should have gone differently. "She's suicidal, she's just spent the night in the hospital the night before [in Campbell River]. There should have been more emphasis."
Despite those concerns, Phil Kozeletski said it has been good to see changes being made to improve communication between police and health officials. "It's starting," he said.
It is time for a youth psychiatric facility to be established in the Campbell River-Comox area, Phil said, referring to reports of a number of youth suicides in Comox Valley in the past few years.
Thursday's testimony at the inquest included a suggestion from Saanich police Insp. Jamie Rhodes that all police departments with mental-health facilities in their jurisdictions get together and create an understanding.
Saanich Police Department and Ledger House have worked together closely since the suicide to look at changes that should be made, he said.
jwbell@timescolonist.com
We thought you might also be interested in..