Health spending elephant in the room as finance ministers gather in Victoria
Dec 19 2011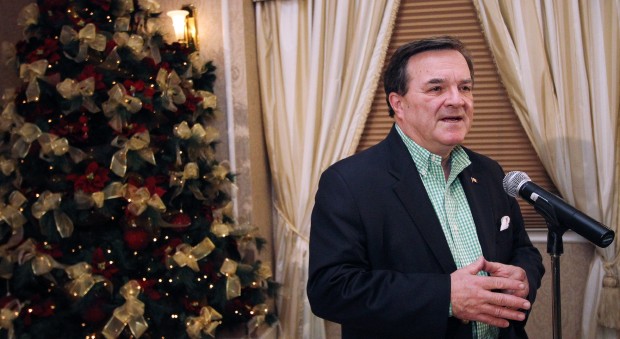 Federal Finance Minister Jim Flaherty addresses media at the Hotel Grand Pacific in Victoria on Sunday, Dec. 18, 2011.
Photograph by:
Adrian Lam, timescolonist.com
Federal transfer payments to Canada's provinces and territories are expected to dominate discussions during a finance ministers' conference in Victoria on Monday.
At the forefront of those talks will be future health funding, which has been widely discussed since the federal government indicated that it wants to rein in annual increases.
The ministers also will discuss long-term fiscal sustainability and other issues, including a review of the Canada Pension Plan, federal Finance Minister Jim Flaherty said Sunday to reporters before sitting down to an evening dinner with his counterparts from across the country.
"The most serious concern and serious discussion will be about transfer payments. We need to have a clear discussion about that," he said. "This is important. The provinces need to plan, the federal government needs to plan, the territories need to plan. We all know as finance ministers that you can't change direction mid-course. You have to plan ahead."
Last month, internal federal documents illustrated Ottawa's concern about ballooning health-care costs.
Flaherty said last week that he would like future increases tied to the country's rate of economic growth. That created concern among provincial and territorial governments, who are worried about long-term planning past 2014, when the current 10-year Health Accord expires.
Health transfers have been locked into annual six per cent increases since 2004, when the existing accord was negotiated by Paul Martin, then prime minister. This year, the provinces will receive a total of $27 billion from Ottawa.
Premiers in Western Canada have urged the federal government to continue the rate of six per cent increases to support health innovation. B.C. Premier Christy Clark met with Alberta Premier Alison Redford and Saskatchewan Premier Brad Wall in Edmonton on Dec. 13, the day reports were published about Flaherty's intentions to cut back on transfers for health spending.
On Sunday, however, Flaherty said there will be no immediate, drastic changes.
"The only thing we have to look at is the rate of growth of spending and the rate of growth of transfer payments. And so do [provincial and territorial governments], because we all live in one country," he said. "You can't have one level of government that ignores its fiscal responsibility and another level that doesn't."
dspalding@timescolonist.com
We thought you might also be interested in..