Victoria woman accused of abducting daughter remanded in custody
Dec 22 2011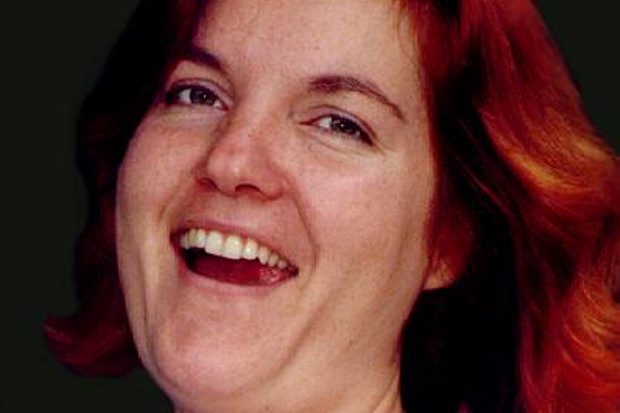 Screen capture of Patricia O'Byrne accused of abducting her daughter in 1993.
Photograph by:
RCMP National Missing Children Services, .
A Victoria woman charged with abducting her baby daughter 18 years ago, remained in custody in Toronto after a brief court appearance Wednesday.
Patricia O'Byrne, 54, appeared by video in Toronto's College Park courthouse and was remanded in custody until her next appearance on Jan. 11.
She is charged with abducting her daughter, then 20 months, after a judicial custody order gave joint custody of the girl to both O'Byrne and the biological father, Joe Chisholm.
Chisholm started looking for O'Byrne and the baby soon after and did not give up.
An anonymous tip to the Calgary office of the Missing Children Society of Canada in the fall resulted in O'Byrne being arrested peacefully at her Victoria home on Dec. 1.
O'Byrne was taken to Toronto because that is where the alleged offence took place.
O'Byrne applied for bail earlier this month, but was denied.
Her lawyer, Eddie Greenspan, said earlier that he will apply for a bail review but no date for that has yet been set. A ban on publication was placed on evidence heard at the bail hearing.
The Criminal Code says bail can be denied for a variety of reasons, including if the person is believed to be a flight risk, if it is necessary for the protection of the public or if releasing the person would undermine public confidence in the administration of justice.
A court-ordered ban on publication prohibits printing information that would identify O'Byrne's daughter, who is now 20 and lives in Ontario.
The mother and daughter lived in Victoria for at least 10 years, but had different names here and earlier, when O'Byrne and the girl lived in Ireland.
O'Byrne lived and worked in County Cork, in the southwest of Ireland, for four years using her assumed name. She was deputy editor at an Irish newspaper.
Under legal advice, the Times Colonist is not printing details that might identify the daughter.
O'Byrne's responsibility was handling web news between August 2000 and May 2004.
While there, the daughter attended school, starting in 1996 and attending to its most senior sixth level, the equivalent of Grade 6 in Canada.
The girl finished with strong grades. School reports stated, "she was a pleasure to have in the class, teachers liked her," said John Gaiptman, superintendent of schools for Greater Victoria.
The documents were provided to the Greater Victoria School District when the girl enrolled in middle school in Victoria, Gaiptman said.
O'Byrne owns a home in Victoria, and worked for the provincial government for several years.
Before leaving Ontario, she worked in the insurance industry, Toronto Police Detective Sgt. Dean Burks said.
The Registered Insurance Brokers of Ontario has no record of anyone using the name assumed by O'Byrne.
However, a woman using that name held a licence for general insurance in B.C. from Nov. 19, 2004, to Nov. 18, 2006, when it was terminated, according to Insurance Council of B.C. records, which do not indicate a workplace.
cjwilson@timescolonist.com
kwestad@timescolonist.com
We thought you might also be interested in..