Police search for girl, 15; may be with 30-year-old man
Dec 24 2011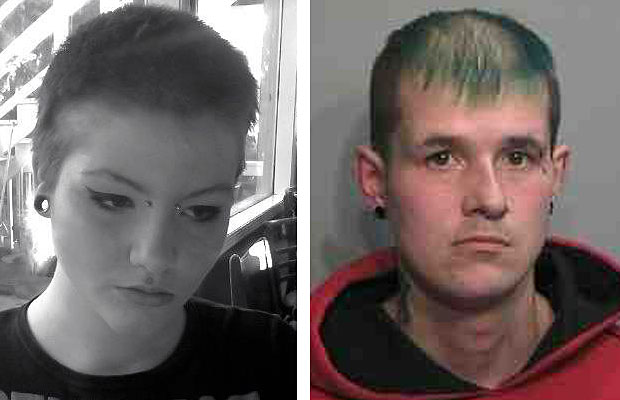 Rebeccah Ankersen and Ryan Racette may be together, police say.
Photograph by:
Via Saanich Police, December 2011
Saanich police are searching for a 15-year-old girl who has been missing since Dec. 15.
Investigators are concerned that Rebeccah Ankersen may be with Ryan Racette, 30, who is wanted on an arrest warrant. Officers believe Rebeccah was last seen in Nanaimo Friday morning.
Rebeccah has short brown or dark hair. She has a piercing in the bridge of her nose and pierced ears. When last seen, she was wearing a grey, hooded sweatshirt with an Orange County Chopper emblem and mid-calf combat-style boots with white laces. She was carrying a black backpack.
Racette has brown hair, which may be dyed green. He has a tattoo on the right side of his neck. He is wanted for breaching an order not to contact Rebeccah.
Anyone who knows where either Rebeccah or Racette is should call their local police station or Crime Stoppers at
1-800-222-8477.
We thought you might also be interested in..