City must not lose opportunities, mayor warns
Dec 24 2011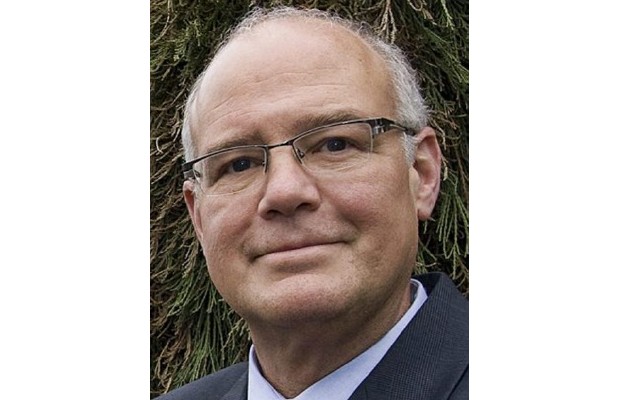 Dean Fortin
Photograph by:
Supplied photo, timescolonist.com
Victoria city council will have to be careful not to let perfect be the enemy of good, says Mayor Dean Fortin, as he steers a new council into a new year.
That might mean giving the public an opportunity to weigh in on big decisions earlier in the process, Fortin said in a year-end interview.
"I think we can have complicated discussions with our population and we do them a disservice to think we can't," Fortin said, adding that, at the same time, the city has to be "nimble and quick" so as not to lose opportunity.
As an example, the mayor cited the proposal to build a $25-million, fivestorey commercial and condominium project in conjunction with restoration of the derelict, historic Northern Junk buildings on Wharf Street, at the foot of the Johnson Street bridge.
Reliance Properties Ltd. is proposing the waterfront development in which most of the new construction wraps around the heritage buildings on what is currently a city-owned boulevard and parking lot.
It was the first major development issue to be tackled by the new council. But instead of following a track that would have moved the application closer to a public hearing, councillors got sidelined in lengthy debate about whether or not to even allow the use of public land. Ultimately, the council postponed consideration pending receipt of updated drawings.
While acknowledging that the application might eventually be turned down, the step backward left Fortin frustrated and worried about lost opportunity.
"Do we want to trade 12 parking spots and a muddy, grassy boulevard for a beautiful public walkway doubling public realm access?" he said.
"We have the opportunity to save two heritage buildings that help define Victoria or continue to see them rot in decay, and we have the opportunity to look at a development that will add half a million dollars into our annual revenue in taxes or raise taxes."
Three years ago, Victoria council made combating homelessness its No. 1 priority. Over the last term, it created 800 units of affordable housing. Fortin's proud of that and wants it to continue.
But watch for economic development to push itself more and more onto centrestage in the upcoming term.
"Victoria, because we have such a diversified economy, has been able to go through this economic downturn better than other cities. However we can't minimize the fact that times are tight," Fortin said.
Victoria homeowners are just coming off a seven per cent tax increase last year. If early signs are any indication, keeping a lid on taxes this year won't be easy.
Victoria police have indicated they will need another $1.4 million this year to maintain the status quo. The city has just signed a new three year-deal with its CUPE union workers at two per cent a year. Parking revenues from this year are down an estimated $530,000.
As the city turns 150 this year, it continues to play catch-up on reserves on the repair and replacement of its aging roads, pipes and buildings. The infrastructure deficit is about $500 million. A couple of projects - replacement of the No. 1 fire hall, at an estimated $16.5 million, and replacement of the Crystal Pool, estimated to cost up to $58 million - are becoming critical.
Staff have been directed to bring in a budget with a tax lift of less than four per cent, but Fortin admits it will be a challenge.
"Ultimately, all we really have [for revenue] is property taxes. So the only way we can truly better our citizens' income is to increase the amount of property taxes we get," Fortin said.
"So you either have higher taxes or you have more people pay. My goal is to have more people here paying taxes. What does that mean? It means more densification. It means more businesses. It means more development of offices and homes to accommodate those."
Fortin is looking forward to engaging residents about what direction they want to see the council take.
"It's going to be an education process that then leads into a consultation process that then leads into decision-making. First and foremost, our task as council is to make sure our citizens have all of the information they need to make a good quality decision."
bcleverley@timescolonist.com
We thought you might also be interested in..