Young girl hit by car near Bowser
Dec 27 2011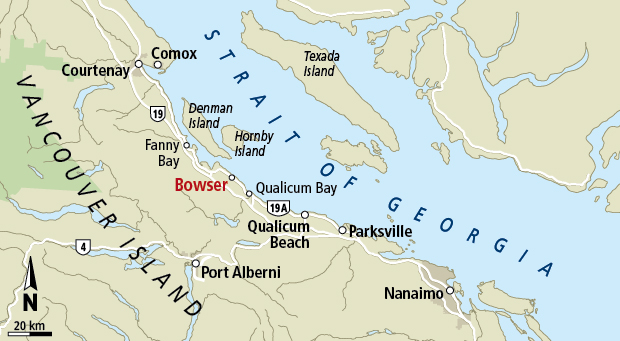 .
Photograph by:
., .
An eight-year-old girl was severely injured after being hit by a truck on the Island Highway West in Bowser, north of Qualicum Bay.
The incident happened around 1:48 p.m. Monday on the highway near Fisheries Road.
The family had stopped on the bridge over the Qualicum River when the little girl suddenly slipped off the sidewalk and hit her head on the side mirror of a passing truck.
Oceanside RCMP and firefighters from the Bow Horn Bay fire department rushed to the scene.
Two B.C. Ambulance vehicles and an air ambulance responded. The child was flown to B.C. Children's Hospital in Vancouver. Her condition was unknown as of Monday night.
There were reports the child was from Burnaby and was in the area with her family visiting relatives over Christmas.
A crash reconstructionist from RCMP Island traffic services collected evidence from the scene.
RCMP said there was no way for the truck to avoid the girl, and speed and alcohol were not factors. The driver will likely not face charges.
Police did not release the identity of the girl.
The two-lane highway runs along a heavily wooded area adjacent to the ocean.
We thought you might also be interested in..